November 10, 1994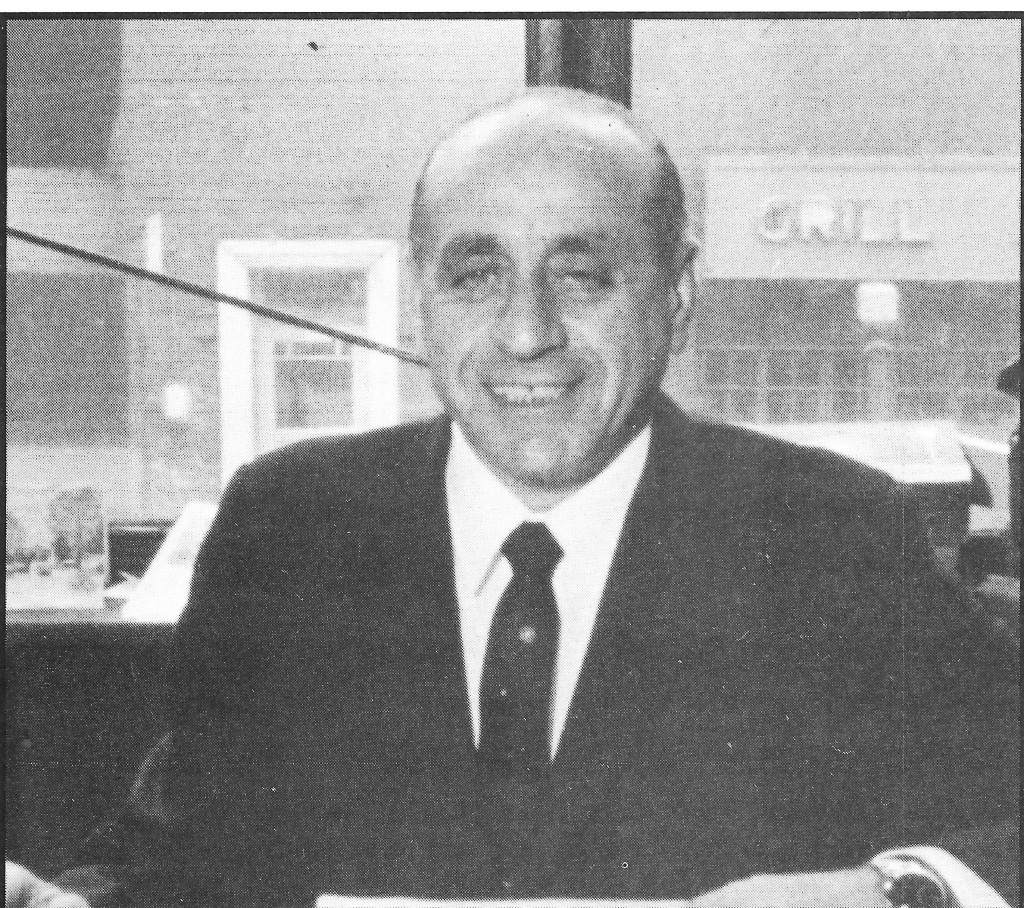 Born Anthony Francis Di Stefano on May 28, 1910 to Anthony and Mary Di Stefano. He was a first generation American. At age thirteen he played the violin at Carnegie Hall in New York City, He was a child prodigy. He got away from the violin as a young adult and turned to boxing. He was a Golden Glove Champion.
At age seventeen, at his request. his parents signed him into the US Navy. He served on a cargo ship that sailed between Florida and Panama. He almost died of high fever but a doctor put him in a tub of ice to break the fever and saved his life. He was a Pharmacist mate for six years before returning to civilian life.
After the Navy he got a job at the Whiskey Distillery in Jersey City. He met Grace Clark there and later married her in June of 1935. On August 21. 1937 they had their first child, Irene. Anthony was very close to his daughter and a good family man at that time.
During World War " he joined the US Army at age 33 and shortened his surname to Stefano.
Although Anthony passed all the requirements to be a paratrooper his age prevented him from being accepted as a paratrooper, but continued to serve his country during World War" as an Infantryman in the European Theater. During the Battle of the Bludge in France, Anthony was wounded in battle.
After the war Anthony remained in occupied Germany for one year were he managed the boxing matches between the G.1:s for Special Services Unit.
Anthony later moved from Jersey City to Weehawken after returning home and on August 7, 1948 became the parent of a son John.
Following his return from Germany Duke resumed his career as a boxing manager and trainer working with both pro and amateur boxers and helping to run a number of benefit amateur boxing shows in Hudson County, New Jersey. Early in the 1950's he turned his expertize to matchmaking and worked for Babe Caullen and Willie Gilzenberg at Newark's laurel Garden and Meadowbrook Bowl before moving across the river to Sunnyside Gardens in Queens.
When Teddy Brenner took over at St. Nick's he asked Duke to join him and they remained together for the next twenty odd years moving to the Old Madison Square Garden and later to the present Garden where Duke remained until he retired and moved to Florida.
Among the thousands of fighters that he helped up their climb in boxing were Emile Griffith, Rubin Carter, Jose Torres, Jimmy and Joey Archer, Frankie Narvaez. Willie Munoz, Donato Paduano and hundreds of local kids from the gyms of New Jersey.
No matter how important his job in the "Garden" he still was busy helping the small clubs in Jersey like Secaucus, Jersey City, Weehawken, North Bergen and too many amateur and benefit shows to recall.
He is survived by his son, John, John's daughter Megan Stefano, Irene's daughter Usa Mondaruli and son Michael Mondaruli.