Inducted on November 14, 1996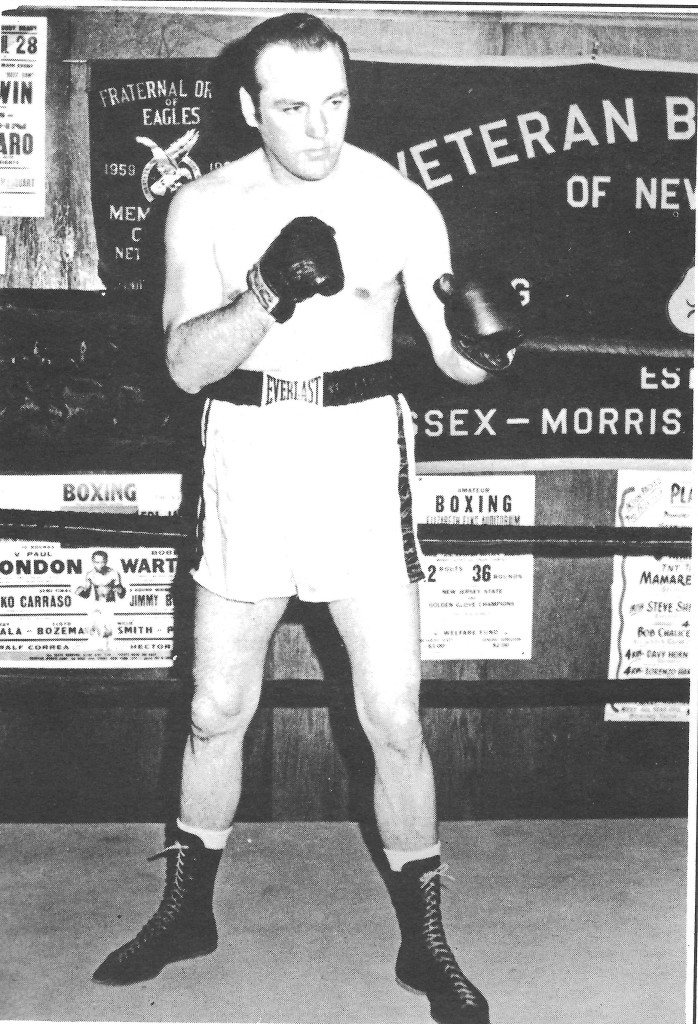 Born in Paterson, April 4, 1934. Began training at the age of 12. Entered the Diamond Gloves at the age of 14, in 1949. Winning the Championship 112 lbs. novice class.
Quit boxing after that, returned 3 years later as a middle weight. Turning pro in 1952. First fight Laurel Gardens in Newark. Fought Jack Downing from Boston KO'd him in the first round. That was the beginning of my boxing Career. First big upset in St. Nick's Arena KO'd Gary Garafola in the 5th round, 1956. Fought the light heavy weight champ of Canada Burke Emary, in Madison Square Garden which I won by decision.
Had the opportunity to train and box with such great fighters. Rocky Marciano, Sugar Ray Robinson, Kid Gavalin, Rocky Castalani, Ingerman Johannson, Joe Blackwood, Floyd Patterson, Joe Frasien, & Bert DeWitt.
\\ as assigned to box men such as Doug Jones, Jerry Quarry, Henry Cooper & Tod Spencer which never materialized.
But did box fighters such as Frank DePola, Mike DeJohn and Tom McNeely.
Was State Champ 1961 thru 1966. Lost my title to Chuck Wepner. My pro career was 1962 thru 1969.
Retired at the age of 35.
Boxing Record: click