Inducted on November 14, 1986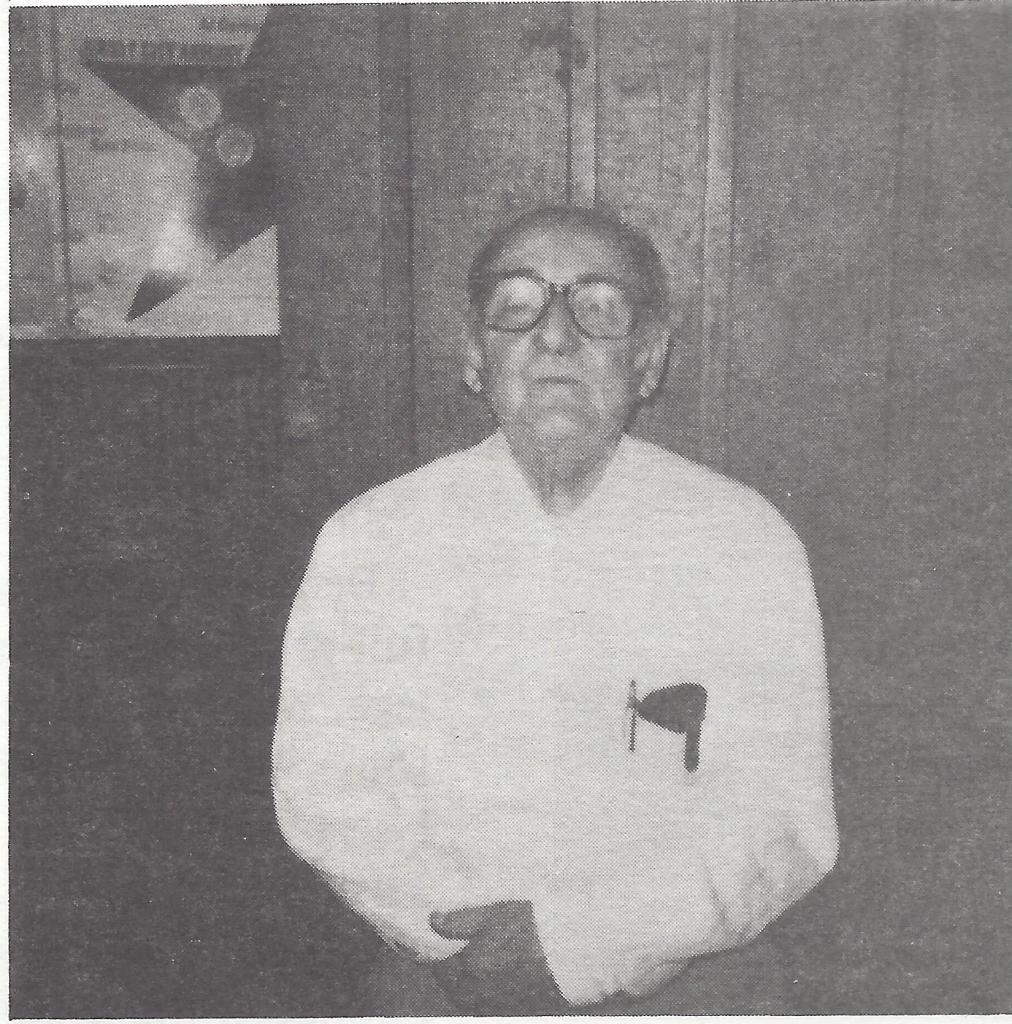 Dominick Bufano of Jersey City, 78-years-old, has been active in boxing for over 50 years. He operated a gym for professional and amateur boxers from 1935 to 1946 at Tuers Avenue and Broom Street. From 1946 to the present at 82 Beacon Avenue, Jersey City. Dom can still be found there six days a week.. He has lived in the Marion Section of Jersey City all his life. He was married forty five years to the former Margaret Veno who passed away two years ago. They had two children: John an accountant and Grace, who is a school teacher. Dom has three grandchildren: Michelle and Michael Bufano and Mellissia Moriarty.
Dom did some amateur boxing when he was young, but states what is more important he has helped and seen more than 2,000 boys over the years. Dom also ran both amateur and professional boxing shows years back. For his contribution to boxing Dom has been honored by the Boxing Writers Association and the Veterans Boxers Social Club of New Jersey.
Dom spent eight weeks at camp helping Chuck Wepner prepare for the Muhammad Ali fight. Some champions who have trained at Bufano's Gym are: Sonny Liston, Melio Bettino, Marvin Hagler, Eddie Gregary, Freddie Red Cochrane, Gus Lesnevich, Mark Medal, Buster Drayton. Some other boxers Dom has helped over the years are: Young Zazzarino, Sammy Jordon, Harry Barron, Johnny Caruso, Allie Pedisco, Dom Amoroso, Marcel Bizien, John DiGilio, Joey Fernandez, Henry Hurley, Wild Bill Carlson, Charlie Polite, Pat Murphy, Ray Thomas, Christy Castanzy, Ricardo Sofar, Eddie Castro, Rodell Dupree, Johnny Kane, Harry Casey, Greg Wilson, Reggie Jones, Luke Irwin, Anthony Carbone, James Magnefico, Mike Fisher, Conrad Tooker, Jose Fuentes, Richard Rettig, Bob Waselewski and on and on . . ..