Inducted on November 10, 1989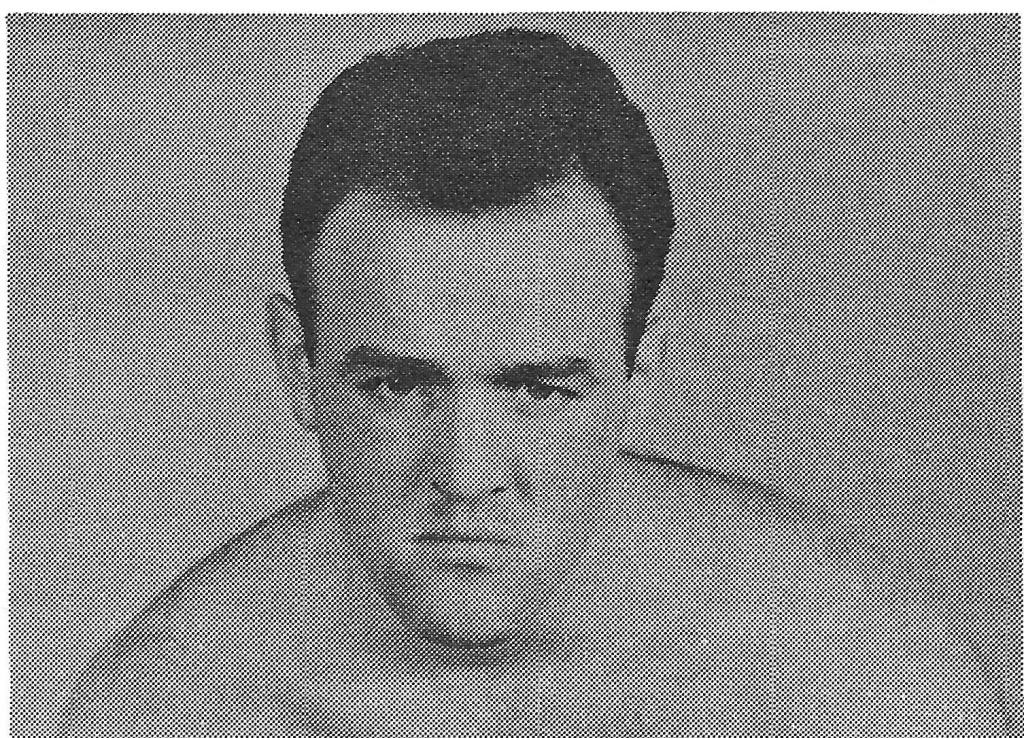 When Desi Shanley first started throwing punches as an amateur feather weight in the early 1940'18, he was nothing more than one in the crowd.
There were a lot of fighters, a lot of gyms allover the place at that time, reflected Shanley, who tried to make a name for himself boxing out of the historic West Side sect ion of Jersey Ci ty.
Son of Michael and Mary Shanley, Desi was one of four brothers and three of them stepped into the ring at one time. Certainly. the fighting instint was in the bloodline as father, Michael was a member of the Irish Republican Army during the Easter Rebellion in 1916.
Oldest brother, Ray staked his claim on the gridiron but Kevin, a priest in Joliet, Illinois, these days, had a few amateur fights and Mike made a name as an Army welterweight champion in 1959 as well as waging some exciting bouts in the Jersey City area where Mike still lives days.
Desi Shanley, 60 resides in Rumson.
It was tough to make his mark in Jersey City alone. After all, many of the top amateurs came out of the Horseshoe section downtown where there were as many scrappers as scrap iron at the shipyards.
He was in Snyder High at the time, just graduated from SI. Aloysius Grammar School which to this day still is a parish Catholic school, an idea that has become nearly obsolete through time.
Young Shanley was taken under the wing by Johnny Drummie, whose high number of fights was surpassed only by Johnny Dundee, over 300 in all. He worked out of the gym run by the Bufano brothers (MD) Dominick and Joe and his late brother (MD).
Dan (MD) at the site of the old firehouse at Tuers Avenue in Jersey City. Shanley's lesson in the manly art was Simple, direct but successful, 'You hit me; I'll hit you:
Armed with that simple strategy, Shanley carved a brief but loaded career before hanging up the gloves in 1983. By that time, Shanley reeled off 21 consecutive professional victories at one point in a 40-5-3 career. He also won the All-Armed Forces title in some of the first fights carried on television. He was 80-3 with 50 knockouts.
On the job market, Shanley moved from a brief stint with Western Electric before gOing over to the Iron Workers Local 45 where he worked his way up. Nowadays, Shanley is the General Organizer for the International Association of Bridge, Structural and Ornamental Iron Workers.
"I wouldn't be where I am today if not for boxing,· said Shanley, who was drawn into the iron workers through Drummie. He also credits .the discipline and camaraderie to his early days in the square circle.
Along with his storied success locally, some of Shanley's best outings were as a sparring partner and his loyalty was only good until the next fight.
He sparred with Sandy Saddler when Saddler prepared for his world featherweight championship upset over Willie Pep, a 15 round decision in 1949. Shanley later went to the higher bidding Pep camp when the ·Will 0' The Wisp· from Hartford, Connecticut regained his title from Saddler with an eight round knockout the following year.
After testing the waters in the amateur ranks for two years, Shanley enlisted for the Army Air Force and served for three years. His eight preliminary bouts as well as the semi- finals and finals of the Service championships at Mitchell Field, L.I. were oil television.
When he returned, Shanley tore up the local boxing circuit and became one of the best in his class at the time as a professional lightweight in the Garden State.
He reached the New York Golden Gloves finals in 1949 before losing. Shanley, an erudite young man, spurned a bushel of college scholarship offers before he turned pro shortly afterward under the tutelage of man-about-town and dapper dresser Duke Stefano.
Stefano showed Shanley what it's all about to be a professional. Shanley had 29 fights from 1951-53 alone and traveled to venues along the East Coast at Boston, Hartford, Holyoke, Mass. and Pennsylvania watering holes Easton and Scranton.
Then came the streak that drew the attention of the local promoters (MD) 21 straight. Half of those fights, says Shanley, were on the undercard to Ernie "The Rock" Durando, leading middleweight contender at the time. Lou Laico and Artie Hoffman handled the business and for Shanley's cards.
Shanley toppled Otis Hutch of New York, a rough and tumble brawler. Included in that hit parade was a pair of wins over Canadian lightweight champ Bobby Dufore, the second time at Madison Square Garden.
Shanley also won perhaps his most dramatic decision of his pro career, an eight-round decision over Braxton Reed in 1953. It was the last show at Columbia Park in North Bergen, N.J.
Despite his aggressive approach, Shanley was cut only twice. Reed was the second man to do it but could not capitalize in the early rounds. The game Shanley rallied in the late rounds to earn the decision.
Shanley's brother (MD) Mike (MD) fought on the undercard and won. Mike these days is a trainer for the Jersey City Recreation Department and an executive member representing Hudson County in the New Jersey Amateur Boxing Federation. Mike's hottest protege these days is New Jersey Golden Gloves Novice heavyweight champion Ron Stella.
But the large number of fighters in the area began to thin down as time went by and Desi Shanley took his fortunes much farther south to Florida. It was in the Sunshine State where Shanley scored perhaps his sweetest win, a decision over No.8 ranked lightweight Larry Mujica in Mujica's familiar turf of Miami. Mujica also was the South American champion at the time.
There also was a stirring slugfest there with Emerson Butcher. Shanley moved back to New Jersey shortly afterward and settled in Rumson in the mid – 1950's.
Tonight, he will be among the 12 inductees into the hallowed Hall of Fame that was inaugurated back in 1969.
Obituary
Desmond R. "Desi" Shanley
Mr. Shanley, 74, of Red Bank died Nov. 2 at home. Born in Jersey City, he resided there and in Rumson before moving to Red Bank. He was general organizer and serviced the Ironworker's District Council of Greater New York before retiring in 1994. He began his ca­reer as an ironworker in 1954, serving as a member of New York Local 40, and business agent and president of Local 170, New York City. He was also a professional boxer who finished his career with more than 70 victo­ries, and was inducted into the New Jersey Boxing Hall of Fame in 1989. He served with the U.S. Air Force during World War II.
Boxing Record: click