Inducted on November 9, 2000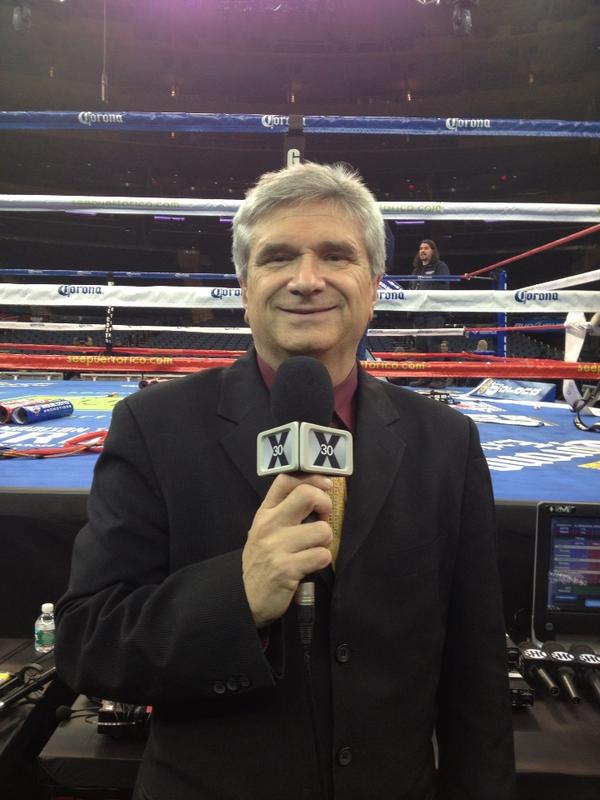 Dave Bontempo realizes a dream tonight as a New Jersey Boxing Hall of Fame inductee.
The Florham Park native, who has resided in Egg Harbor Township outside of Atlantic City, since the mid-1980s, developed his career as a journalist before shifting to broadcasting. Bontempo won several awards while at the Press of Atlantic City before-leaving to pursue broadcasting full time in 1991. He brings a unique blend of broadcasting and writing expertise to his commentary.
Dave has been a regular on ESPN, HBO's international division, Showtime, Madison Square Garden and other syndicated outlets throughout the years. Two years ago, he captured the Sam Taub award for excellence in broadcasting by the Boxing Writers Association of America.
After debuting in the color role alongside ESPN analyst Al Bernstein in 1985, Dave advanced not only through the ranks of ESPN, but the MSG Network, HBO, Showtime and syndicated networks. He grew to handle the play by play role
along with writing commentaries and documentaries for such pre-fight special shows involving Oscar De La Hoya, Evander Holyfield, Arturo Gatti and others. Though calling many marquee matchups like Holyfield-Bowe III, Dave really enjoys the unheralded nature of boxers like Gatti, Tracy Harris Patterson, Junior Jones and the fighters who hold less publicizeds titles, because they are more accessible and honest than some others who adorn the media spotlight. After approximately a quarter century covering the Sweet Science, Dave considers boxing's selling points more pronounced than ever. The electricity of the crowd, propelling the boxers to advance their skills a notch or two, provides unforgettable moments. These selling points are crucial now more than ever, he believes, because of the pressure boxing has faced politically this past year. "When the people in boxing start fighting for the sport's respect, rather than against each other, they will take the first big step in its reawakening," he said.
Dave Bontempo
Award-winning commentator Dave Bontempo has covered every aspect of the boxing industry and worked for every major network since entering the broadcast field in 1985 with ESPN. He was given the Sam Taub Award for excellence by the Boxing Writers Association of America in 1998 and was inducted into the New Jersey Boxing Hall of Fame.Dave, who calls major bouts worldwide for HBO's international division, is one of the rare commentators who can perform both blow-by-blow or analyst duties. He has also been an interviewer, writer of and the voice of many pre-fight documentaries. His list of fights called and covered range from four-rounders to pay-per-view events like Ortiz-Mayweather and Tyson-Lewis. Dave's list of broadcast partners includes Boxing Channel executive Al Bernstein. Before entering broadcasting, Dave won several awards as a boxing journalist, given by the New Jersey Press Association.