Inducted on November 20, 1992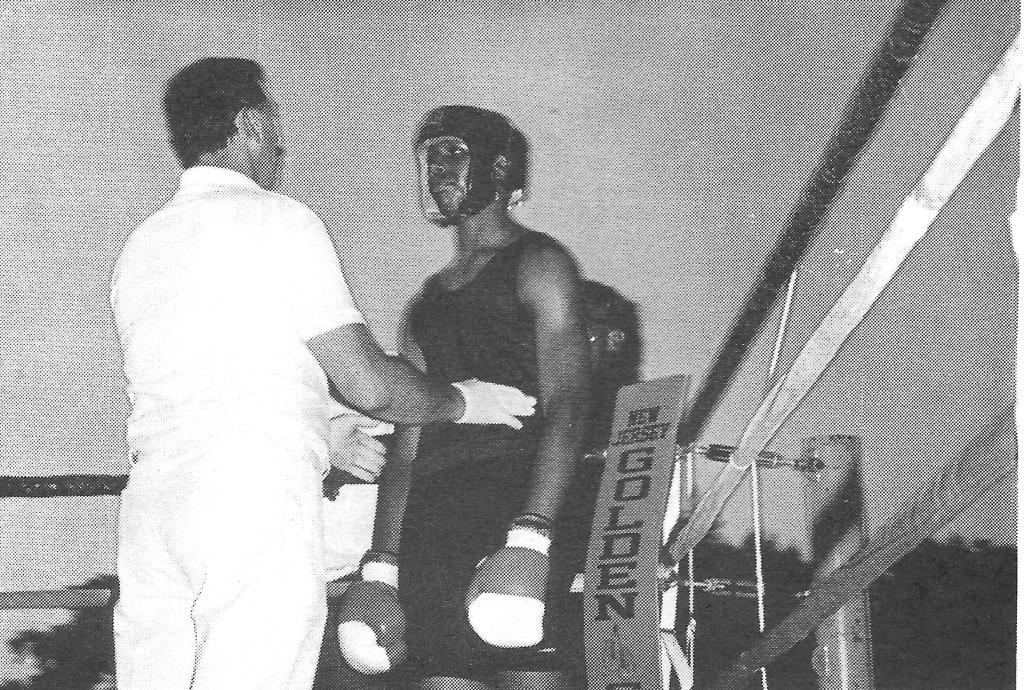 Dan Shannon's involvement and attraction to the sport of boxing began when he was growing up in NYC (Harlem) for 18 years. He used to swim a lot at the "Highbridge" city pool, and on his way home he was drawn to the competition that was taking place at the Dept. of Parks gym next door. The most important thing that struck Dan's attention was after the fierce bout action that took place in the ring, the two boxers would show their mutual respect for each other by touching gloves or embracing to show theire good sportsmanship.
By the time Dan (nickname: Shamrock) turned 17 years old, he had 3 amateur bouts representing the Maple Leaf Dept. of Parks B.C. in Washington Heights, Manhattan Uptown.
Including his 5 bouts in 2 years in the NY Golden Gloves at St. Jude's Church – Inwood and St. Rose of Lima's in the Heights, Dan continued his love of the sport after his enlistment into the United States Air Force in 1962 as an aircraft mechanic at Dover Air Force Base, Delaware. It wasn't until after Dan boxed for his Squadron, his Base Team, and finally for Command-MATS, that he became the base heavyweight champ. The one thing that Dan was able to keep from his mother and his family all that time, was the fact that he was boxing – something his mom never wanted him to do. Anytime he came home with a fat lip, black eye, or bloodied nose, he let on he was in a scrape in the street. Boy, did he catch hell from his mom.
His most memorable moment during his amateur career was in March, 1964 at McGuire AFB, NJ when Dan advanced to his fourth bout in the MATS championships. He boxed and won his first three matches and now was going against not only the MATS Heavyweight Champ, but also the reigning USAF champ for the past three years – Chico Brown from New London, CT. The outcome was Dan's third career loss. The best thing about it was that the man standing over him counting to ten was none other than the former Heavyweight Champion of the World, Jersey Joe Walcott. At that point in time, Jersey Joe was the Sheriff of Camden County, NJ. It was also on that date that for the first time Dan's family knew about his boxing. As he climbed down out of the ring, he was met by his sister, brother-in-law and kid brother, Pat. Boy, what a day that was for surprises!
Dan has had many things in common with his boxing counterparts, including the military and his career with the Elizabeth Police Department. After 27 years, he's still on the department as a detective and his love for boxing is going strong. His endeavors to help improve, develop, and nurture amateur boxing have brought him to become the NJ Golden Gloves Director for the past 6 years. He has served 3 years as the Vice President and is now the incumbent President of the New Jersey/Amateur Boxing Federation. This position is very demanding as the representative of approximately 36 clubs (on a steady rise). We must keep in mind that Dan never forgets that he's not alone when it comes to representing the amateur boxing community. He always knows that his elected Board of Directors stands at his side when it comes to the best interest of all the clubs and who they stand for… the young boxers, the kids, and you, those who are always in their corner.
Dan's also an official with the NJ/ABF as a referee, judge, clerk, timer, and sometimes he even likes to announce (but he can't sing!).