Inducted on November 20, 1992
Clarence "Red" Mosley was a Diamond Gloves finalist in the 1948 New Jersey Diamond Gloves Tournament. He amassed a record of 23 wins and 3 losses as an amateur boxer before turning professional in 1949. He fought 13 times as a pro, winning 10 times, before enlisting in the US Air Force in 1951. In the service, he won the Welterweight Championship of Sampson AFB in December 1951, under the tutelage of then Sgt. John Hall, an ex-Diamond Glover that Red defeated on his way to the finals of the '48 tournament.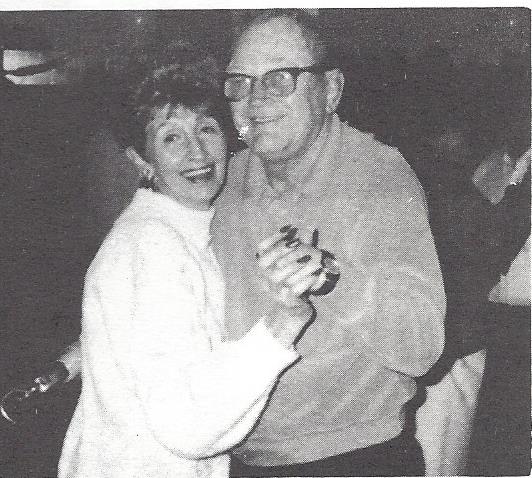 During the Korean War, Red was a gunner on a B-26 Attack Bomber that was shot down by enemy ground fire while on his 25th combat mission. He was able to bail out of the flaming plane, though seriously wounded in both legs and right arm, into frozen enemy territory of North Korea. He managed to survive despite subzero temperatures and 3 feet of snow on the ground. He was picked up after 5 days, near death, by 2 ROK troops who infiltrated enemy lines and returned to Allied Control. He underwent a series of 26 operations over the next 10 months in Korea, Japan, and finally, Walter Reed Hospital in Washington, DC.
He came back as the only quadruple amputee in the Air Force from the Korean War. He earned the Air Medal and the Distinguished Flying Cross, as well as the Purple Heart, while flying combat missions in North Korea, before being shot down. He returned to civilian life, amazing everyone by learning to walk on artificial limbs in just 4 short days, a feat never before done!
He sold automobiles for the next 26 years, having gotten married one year out of service to the former Ruth Shaw of Paterson. They have 2 married children, Mark and Nancy, and 4 grandsons. Red has been retired for over 14 years, and was President of the NJ Diamond Glovers from 1985-87, as well as a Past-Commander of the Wayne Veterans of Foreign Wars Post 1931, and Service Officer for the Post for 18 years.
He is also a member of American Legion Post #174, the Wayne Elks Lodge #2181, and a member of the NJ Boxing Hall of Fame. He has been Parade Chairman for the VFW for over 20 years, and Chairman of their Needy Families Program, which has fed and clothed over 1200 families at Christmas time during his tenure. He also visits many hospitals, helping others with similar disabilities, showing them that nothing is impossible! He drives his own car, piloted his own 33-foot boat at the Jersey shore for 12 years, and even bowls when he finds time.
His devotion to the kids of NJ trying to bring the Diamond Gloves back to the "good ole days" is second to none, helped by a great bunch of ex-Diamond Glovers, who can only hope that anyone reading this will come out and support their annual tournaments.