Inducted on October 14, 1979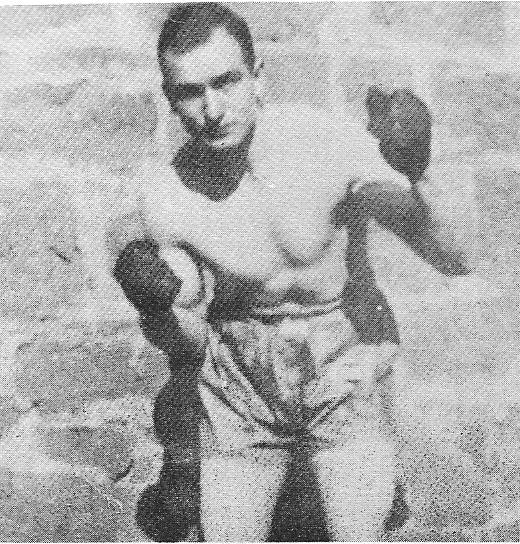 Clarence Bilsori Snell was born on November 16, 1915 in Mumford, the township of Wheatland, Monroe County, New York. He joined the Boy Scouts when he was 13-years-old, and his working then with other children carried on right to the present time. It became his trademark as he became known as Champ Snell, The Children's Champion. At the age of 15, he moved to Paterson, N.J., where he resides to this day at 182 Beech Street.
As a youngster, he would watch his favorites at the American A.C. in Paterson. They included Roy Lazar, Al Diamond, Frankie Bauman, Ace Buckley and Mickey Connelly. As he began boxing, he received coaching and help from the late Phil Krug, who is a posthumous inductee tonight. Champ Snell was on his way. He boxed in smokers, exhibitions, bootleg bouts and on regular pro shows. He was National Guard Welterweight Champion. winning all 42 of his bouts. His pro career showed 229 fights, of which he won all but 42 of them. His last pro fight was in 1939. Among those he faced during his career were Andy Stewart, Wally Cotton, Ben Gualano, Lope Berman, Tom Brown, Ace Buckley, Tys Menger, Charlie Rubin, Babe Dempsey, Nick Pezzuti, George Grimes and Babe Lancaster.
Champ Snell took special pride in 1934 when Al Diamond upset Ben Jeby, who was to become the champion. The bout took place in the Paterson Armory. Snell was the chief sparring mate of Diamond before the bout, and was elated at his friend Al Diamond's victory.
Another phase of Champ's life deserves mention here. He is an outstanding pro bowler. In 1967, he received the Bowling Pioneers of America Citation. He is a member of the Passaic County Bowling Hall of Fame. There are many other bowling awards too numerous to list here. His honors from the boxing field are a tribute to him.
He is an honorary member of Ring No. 44, and Ring No. 37. He served as treasurer of Ring No.9 and. was honored by Ring No.9 several times for his work. Other awards include: Bill Harvey Memorial Award, the First Jack Larkin A ward, Robert Maher Memorial, Lou Costello Sportsman Club "Man of the Year Award," and the "Children's Champion Award," from the International Veterans Boxers Association.
Champ was the founder of and first president of Ring No. 102 of Greater Paterson. He is a tireless worker, and the children are first in his mind. He has engaged in fund raising for them, played Santa Claus numerous times, and spent many long hours teaching them the art of self defense, and the basic fundamentals of bowling. His many friends here tonight attest to the love and respect they have for him. Our hats off to the "Champ."