Inducted on September 28, 1975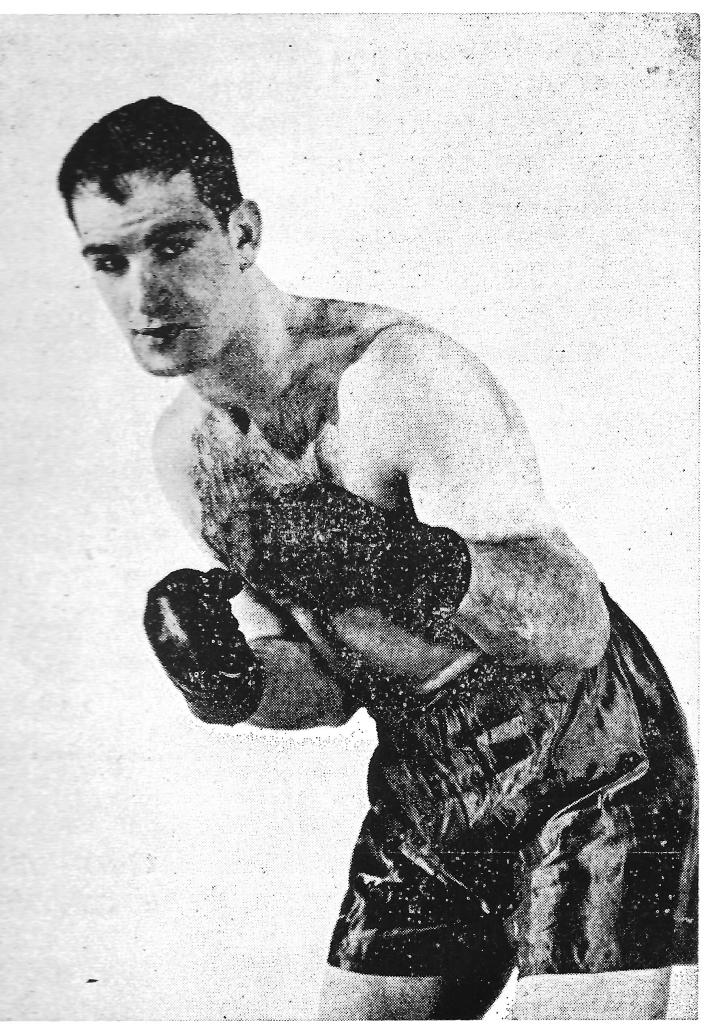 Hailing from Union City, N. J. Charley started boxing in 1922, at the age of 14 when he weighed 135 pounds. And when he had hung up his gloves after 68 fights in 1935, Krikorian was a full-fledged heavyweight and had stopped 30 of his opponents via the KO route. Charley fought the best of them including such top-notchers as Harry Martone Cowboy Padgett, Eddie Roberts, Tommy O'Brien, Joe Senter, Babe Sullivan, Cowboy Williams and many others of that era. The owner of a scrap iron business in Union City for the last 30 years, Charley first gained fame as a fighter campaigning in every division from lightweight to heavyweight before indulging into his extra curricular activities. Despite his 13 years in the ring, Krikorian is probably best remembered in Hudson County for two fights he had with a six foot black bear.
Charley a bachelor was offered $500 a week to box the bear on a tour across the nation, but after two skirmishes with the bruin, Krikorian lost his job because he was too ROUGH. That's right Charley and the bear first tangled at the Capitol Theater in Union City with honers about even after three rounds of fighting. In a rematch, however, a short time later at Scheutzen Park, North Bergen, the bruin who was muzzled and wore a special pair of boxing gloves, made the mistake pf flooring Charley in the first round. "They told me to take it easy with the bear because he was a valuable animal," said Charley. "But when that thing got rough I did. too and it cost me my job. When I got off the floor I sailed into the bear and knocked him down, I never let him up until the final bell. After the fight was over they discovered I had broken three of the bear's ribs and that's when they let me go. After I softened up the bear Tony Galento got the job, and I went back to devoting all my time to my scrap iron business," stated Charley.