Inducted on October 29, 1982
RING 8 – NY – DESERVING TRIBUTE TO A GREAT MAN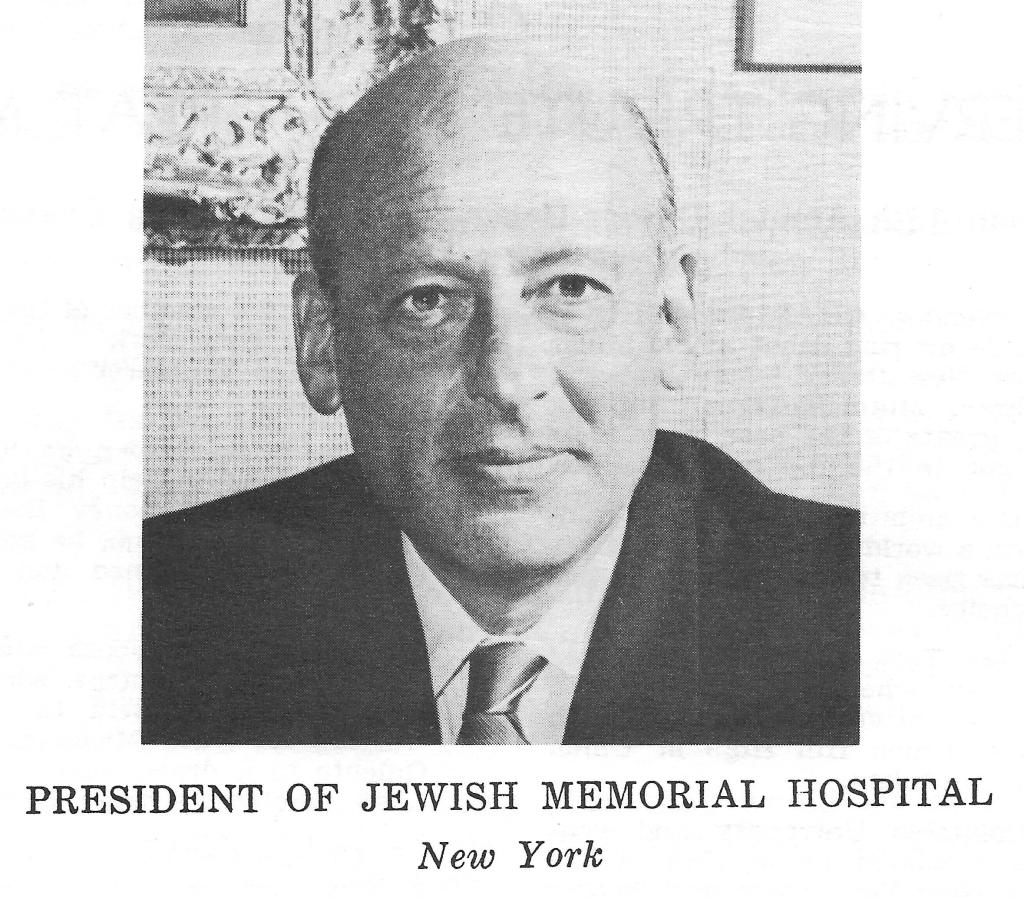 Taken from 18th Annual Dinner-Dance Journal Honoring Charles Gellman
An Horonee of this evening, CHARLES "CHUCK HALPER" GELLMAN, made his ring debut at old Miller Stadium in West New York, New Jersey, where James J. Braddock, Tommy Loughran, Mike McTigue, Battling Sild and many other ring greats of the past made their reputations, before they got to the top of the ladder.
Whereas, every fighter's ambition is, "at the beginning of their career," to win a world's title, Chuck Halper had other ambitions. He has risen to that point, and has achieved the goal of his choice.
Charlie was born in New York City, and was raised in Hudson County, New Jersey, where his parents moved to, soon after his birth. He attended Memorial High School in West New York, Union Hill High in Union City and Hoboken Tech in Hoboken.
He graduated from Columbia University, and went to work as an industrial specialist up to 1945; was a consulting engineer at the New York Ordnance District up to 1951.
Later he. became the Executive Director of Grand Central Hospttal on 42nd Street, up to 1962. Soon after, in mid-1962 and up to the present, he became and has been the Executive Director of the Jewish Memorial Hospital.
This great humane person's other achievements are:
President of Greater New York Hospital Association from 1971 to 1972; member of the Directors' and Executives' Board of Hospitals Association of New York; Director of the League of Voluntary Hospitals and Homes of New York City.
Charles Gellman is Director of Hospital Credit Exchange of New York, Director of Union Federal Savings and Loan Association of New York; Fellow of American Public Health Association of the United States; member of Royal Society of Health of Great Britain, actuve member of the York Academy; honorary member of the Legion of Police Department of New York; Director of the Detective Crime Clinic of New York and New Jersey and an active member of the Veteran Boxers' Association, Ring 8 of New York … and, just a few weeks ago, he was elected Treasurer of the Great New York Hospital Association.
As Chuck Halper, he boxed as a pro from 1932 to 1939, in order to help his dad, who was a carpenter and not making the money they pay the carpenter today. Through this medium, he got his schooling paid for with the money he earned and then completed his college education.
Chuck had 65 bouts, winning 55, boxed 4 draws, and lost 6 decisions. Charlie, who made his mark in the ring, and professional field, fought such well known middleweights as Gene Mickens, who fought Two-Ton Tony Galento to a draw; Jack stanley; Willie DeRasmo; Red Little; Pietro Neives, and others.
Charlie Gellman married the former Ruth Westrich, a New York beauty on February 22, 1948. They have two wonderful daughters, Tessa and Margot. Tessa, the elder, is 33-years-old, while Margot, is three years younger, at 29. The Gellmans are very close family and when daddy Gellman is off on a mission, both girls make certain their mother won't be alone at their Valley Stream, Long Island home.
Gellman as Executive Director of the Jewish Memorial Hospital, never lets a day go by without visiting 'every patient occupying a bed, to wish them well, and ask each one how he feels. And, the outsiders wonder how and why each one loves him so; not only by his patients, but all the thousands and more of his staff.
Every doctor, surgeon, nurse, attendant and the remained of the hospital staff loves him like a father. Charlie gives boxing the credit for his up-hill climb to the top of the professional world. That's the reason he never lets a former boxer down. In the past few years, this wonderful humane person has helped hundreds of veteran boxers, from the great Jack Dempsey, down to little Johnny Rosner, Wlith hundreds of others in between.