Inducted on November 1, 1981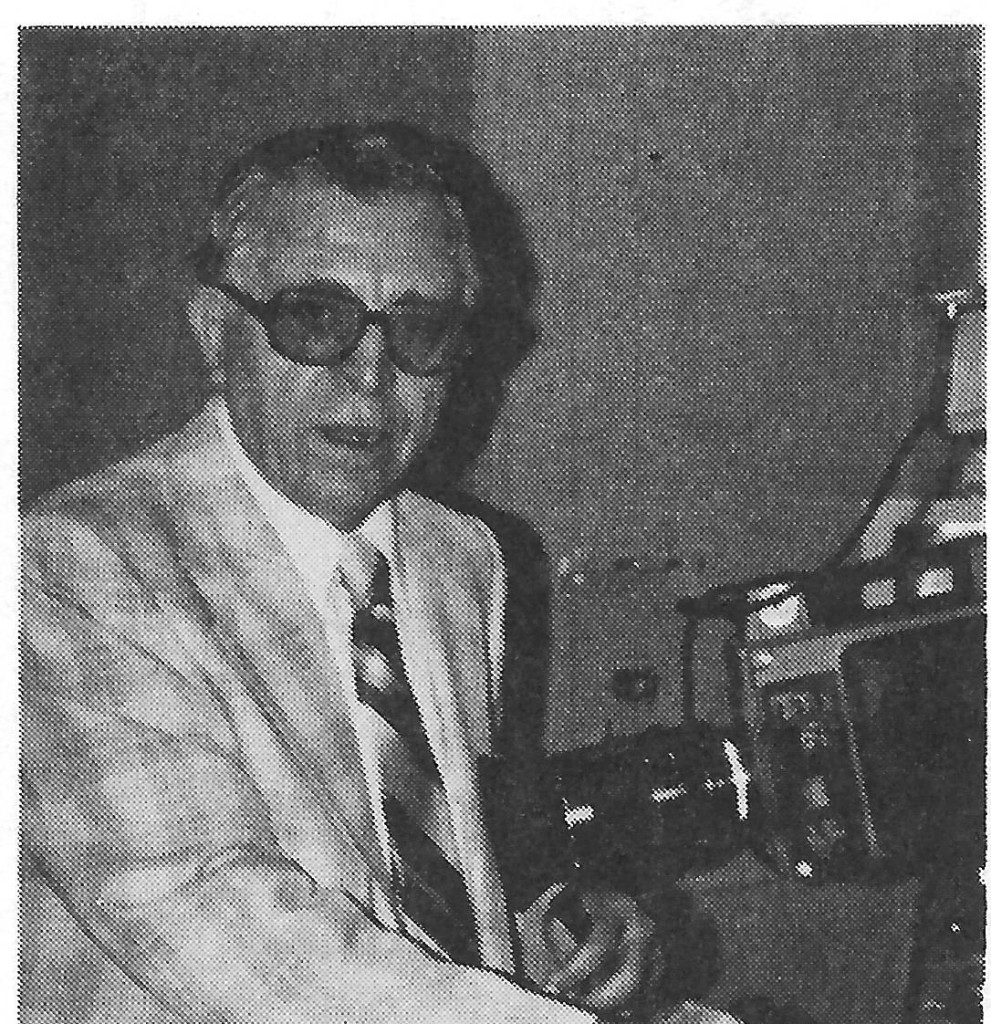 It was a great day for boxing and a great day for Harrison, New Jersey when Carmine Bilotti entered this world on a sunlit day way back when. Although Harrison was just a small community located across the Passaic River from Newark, it had a colorful boxing history.
It was there on July 27, 1918 that Jack Dempsey plastered Fred Fulton, the lanky plasterer from Blue Rapids, Mich., in just 17 seconds, thereby setting a record that has not yet been matched. And it was in Harrison that McGuigan's, a famous boxing arena, presented programs almost weekly. And from the modest Bilotti home the cries of ringsiders as the fighters mauled each other could easily be heard. It was not long before the oldest of the Bilotti tribe was making his way to see what he could see.
Almost before he could go to Newark, Carmine began to show an interest in the world of journalism. Newark then had three newspapers, Ledger, Star Eagle and News. And to all of them Carmine began to feed news items about happenings in sports. His enterprise and get-up-and-go spirit soon attracted the attention of the top sports writers of the city. And even at an early age Carmine was entrusted to run errands that brought him into contact With some of the most active sports figures in the metropolitan area.
Boxing then flourished at Laurel Gardens and for the big fights, the Newark Armory. Willie Gilzenberg was the most prominent of the promoters. He took a quick liking to the young fellow who never found it too much to do a favor. A lifelong friendship was struck. It lasted Through this good y:ars and the lean years. Through this connection Carmine became prominent in the boxing and wrestling world, a position he maintains ~o this day .. But boxing and wrestling were not his only interests. Bike racing was one of the leading sports of the day and rotund, brilliant Harry Mendel was the man who was behind most of the big races. There was the Newark Velodrome later followed by the Nutley Velodrome And Mendel found Carmine Bilotti an invaluable aid.
At the .same time the sports writers began to depend upon Carmine for some of their most interesting yarns. Even as. a youngster Carmine had an eye for the unusual whl?~ make the best news stories. And the greats of the writing world became his close friends. When the best of all the football writers, Stanley Woodward more popularly known ~s "The Coach," came to Newark, Carmine introduced him around the Star Ledger after Woodward left the Herald Tribune in New York for Newark.
Carmine's friendships among the writers did not stop at the Hudson River. He was an intimate of Walter Winchell, Damon Runyon, Mark Hellinger and Paul Gallico of the oldtimers and of Hy Goldberg, Willie Ratner, Dick Young, Dave Anderson, Augie Lio, Lud, Greg Gallo, Jerry Lisker, Jack Powers and dozens of others of the modern' school.
From his newspaper background he got to know the greats in the sports world – Jack Dempsey, Gene Tunney, Primo Carnera, Rocky Marciano, Joe Louis, James J. Braddock, Jersey Joe Walcott, Phil Rizutto, Yogi Berra, Sal Maglie, Carl Erskine, Stan Musial, Willie Mays, Rockey Graziano, Gus Lesnevich, Red Cochrane, Tippy Larkin, Morris Parker, Mario Centi to name a few.
As his fame grew so did Carmine's list of feats. Fighter representatives for the press were a rare breed. But Carmine started the vogue when manager Joe Jacobs hired him as Tony Galento's press man. Promoters became aware of Bilotti's tremendous ability. As a result he publicized many of the major championship bouts. One which owed some of its success to Carmine's tremendous efforts was the Cleveland fight. between Muhammad Ali and Chuck Wepner. Scheduled to be a washout the fight turned out quite handsomely under Carmine's agile press agentry. He even got an editorial praise in the Cleveland Press.
Maybe the fact that one of Carmine's two sons, Richard, was a magazine editor for the Cleveland Plain Dealer had something to do with it. A sly one is Carmine. Richard, by the way, now is publisher of the Gloucester County Times in south Jersey. Carmine has only two sons, but both are successes. The other lad, Dr. Joseph Bilotti, a dentist retired from a successful practice at the age of 40. Says Carmine, "Look, I'm still working, but my brat has been able to retire already." Semi-retired is a better word. Dr. Joe shares ownership of Dental Care in Lyndhurst.
Carmine's career has been long and sparkling with achievements. But it is not yet over. He now runs the press box for Quigley Anzalone and Gutterman at the Meadowlands Racetrack and he handles it with his customary aplomb. He is also a regular on the popular Meadowlands Cablevision Cable 3 'Meadowlands 81' show where he talks about sports and the day's events. They call him the Cable 3 version of Will Rodgers. But those of us who know Carmine know him as the individual he is. He doesn't imitate anyone. He's a natural. Ask Janine, his spouse. She knows him best and why not – after 44 years. They'll mark their 45th anniversary next January.
"Life has been a breeze," says Carmine, "and Janine has kept my sail in the wind all those.years. She's the best champ I've ever known."