Inducted on October 26, 1980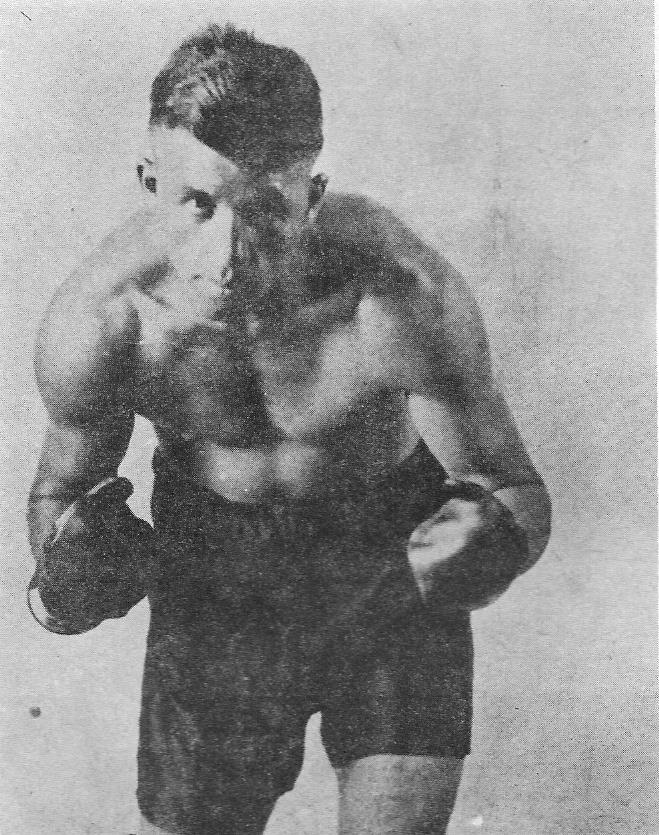 My boxing career started on December 13, 1929. While walking down Main Street, Paterson, New Jersey, I met Shine Fiorito, trainer of Frankie Baumann, who asked me if I was interested in boxing an amateur bout in Jersey City; the winner to receive a gold watch and chain or $35.00 With the depression on, $35.00 cash sounded big to me. My career started with a two-round winning knockout. My amateur record was 5-1-0.
On July 28, 1930, I boxed Dave McNulty professionally in a winning six-round fight – again in Jersey City.
I retired from boxing July 9, 1935 in a losing, bloody fight in Hinchcliff Stadium, Paterson, New Jersey, to Morrie Sherman. The record: 53 wins; 9 loses and 6 draws.
During my. career I met many fine, well conditioned fighters and had tough bouts with Eddie Mark, Len Harmon, Bobby Hamilton, Six Second Powell, Frankie Corsi, Tony Lambert, Al Fisher, Don Rizzo, Joe Biondi, Al Capone, Ralph Fulton, Bucky Jones, Paddy Creedon, Cuban Bobby McNeil, Eddie Durino, Johnny O'Keefe and Joey Harrison.
During my retirement I managed many boxers; my favorites were Jackie Stewart, Stefan Redl, Christy Elliott.
My brother, Lou, and I promoted many fights in the Paterson Armory and vicinity. We also promoted a championship fight between Dick Tiger and Joey Giardello at the Convention Hall in Atlantic City, New Jersey.
I was elected to the presidency of the Boxing Managers Guild in New York City.
I am employed by the United Textile W orkers of America, AFL-CIO, Local 450-of which I am president.
I am happily married to Rita Duva, have a son, Gary and a daughter, Linda, and live in Clifton, New Jersey.
Boxing Record: click