Inducted on September 28, 1975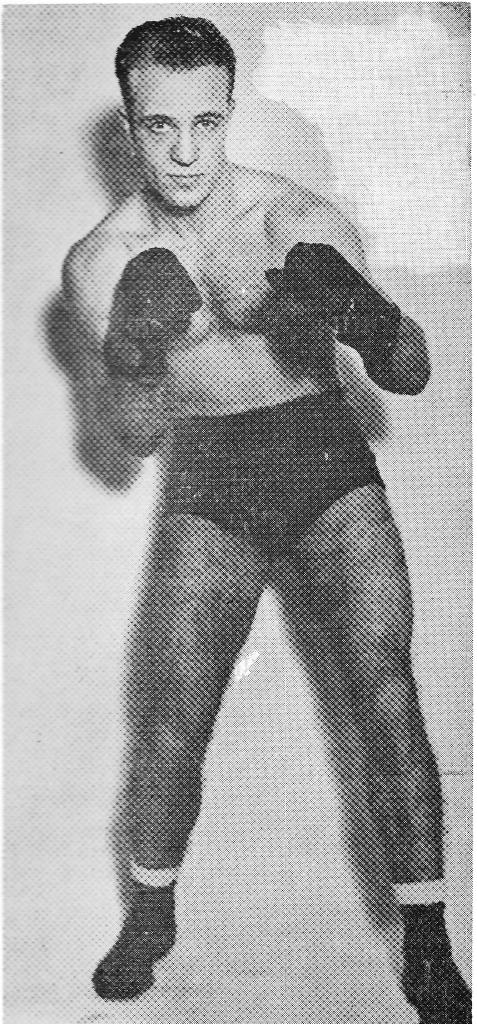 Robert Joseph Caravaggio, better known as "Bucky Jones," was horn on November 13,1912. He started boxing the gyms at the age of 12. His boxing career started in 1929, at the age of 17. Bucky adopted his name from his movie star idol, at that time, "Buck Jones."
He boxed 23 times at smokers for the National Guards at Sea Girt, N. J .. , under the direction of Sgt. Roy Wilson. Bucky also had 84 professional fights during his eight years of his fistic career. He won 73, lost 3 on Decision, 3 draws, 2 fouls and 3 TKO's, one due to a cut eye, one due to a broken hand, and one in his last bout, in 1937, when he lost to Bobby Pacho, due to serious injury to his nose. He was never been knocked out! But laid idle many times during his fighting years, due to brittle hands.
"Bucky" defeated some of the best men in his area, they included, Al Bryant, Eddie Marks, Joey Capici, Six Second Powell, Carl Duva, Lou Raymond, Sid Silas, Bruce Flowers, Johnny O'Keefe, Carmen Roman, Stanley Loayza, Young Joe Firpo, Eddie Reed, Danny Devlin and Johnny Jadick-Former Jr. welterweight champion of the world.
Bucky was managed by the late Jimmy Reilly of Elizabeth, New Jersey.
Willie Ratner, Newarks Sports Editor, said in the 30's, that "Bucky" looked like the Mickey Walker of 1920.
"Bucky" was a boxing instructor and referee in the
U. S. Army in World War II and has also, for the past 42 years, been teaching young boys the art of self defense in the Morristown area. He is also trainer for the Morristown High School Football Team.
He also managed quite a few amatuers and Golden Glove Champions, and also professional boxers. "Bucky" ran many benefit boxing shows in the Morris County area and has' received many awards for working with young men in his area throughout the years.
"Bucky" has been the manager for the past 19 years, of Cutter's Bar and Grill of Morristown, N.J.
He married the former Lucy Feretti and is the proud father of 3 children, Emil, Robert and Lucille, and is the grandfather of 9 grandchildren.
Boxing Record – Bucky Jones