Inducted on October 30, 1977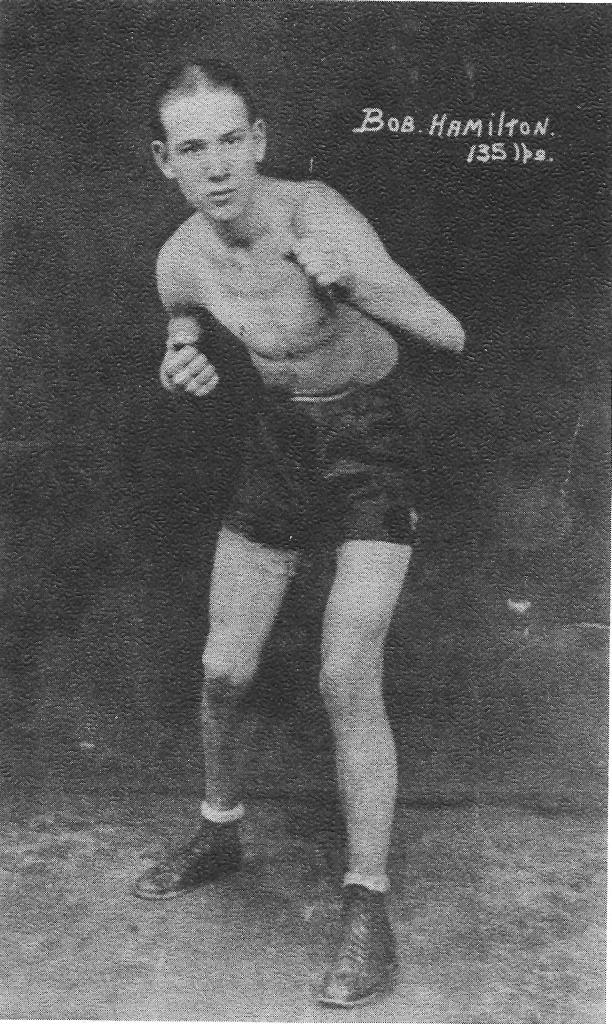 Born December 28, 1908 in Philadelphia, Pa.
Record – 145 fights – 75 amateur – 71 wins, 2 losses, 2 draws. 70 professional – 57 wins, 8 losses, 5 draws.
Began amateur boxing career as a lightweight in the Philadelphia, Pa. area during the year 1926 at the age of 17, under the management of Jack Blackburn, who later managed the world's heavyweight champion, Joe Louis, in the 1930's. As an amateur, Bobby Hamilton compiled an outstanding record, fighting all over the country in such places as New Haven, Conn., Salt Lake City, Utah, St. Louis, Mo., Baltimore, Md., New York City, Atlantic City, Lakewood, Wildwood and Asbury Park, N.J. His amateur career lasted until 1929 and culminated with his appearance in the Middle Atlantic Championship Tournament, Detroit, Mich., where he received a Championship Medal.
In 1929 he moved from Philadelphia, Pa. to Elizabeth, N.). and began an impressive professional career which lasted until 1933. During that span he participated in approximately 70 professional bouts, mostly as a main eventer in the lightweight division. Most of his bouts were fought in the Elizabeth, NJ. area in such local clubs as Moose Hall, Elizabeth Armory and Dreamland Park, under the auspices of the Adelphia A.A. promoted by George Kobb. He also fought in various arenas around the state situated in such places as Newark, Lakewood, Asbury Park, Peth Amboy, Roselle, Paterson, Orange and Jersey City.
In his first pro year he had 15 bouts and won 13 of these, 1 loss and 1 draw.
The following year out of 9 bouts he had 5 wins, losing decisions to "'Philly Griffin", Tony Berlin, Ralph Fulton and' 'Bucky Jones". He also had a 6 round win over Bucky.
In 1931 out of 8 bouts he won 4, had a draw and lost to Dom Rizzo, Al Rossi and "Hot Chocolate" Chapman.
The last active year of his career was 1932 and in 15 bouts he won 12 and had 3 draws.
Bobby is married to the former Jean Pilus and they are parents of 2 children and have a total of 8 grandchildren.