Inducted on November 14, 1996
Born William Madden, Billy Beauhuld started his pro career in the Mid-1930's. He won his first 43 bouts in a row beating such standouts as Chang Collura, Max Berger, Joey Costa, Phil Baker, Allie Roman, Aldo Spoldi, Joe Boscarino, Ed Zivic, Nunzio Bisagnio and Sammy Red Panico.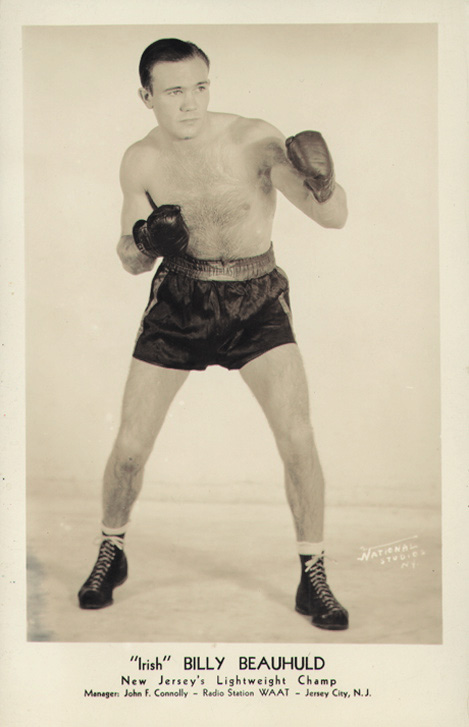 In 1937 his winning streak was stopped by the Great Triple Champion Henry Armstrong but by 1938 the NBA rated him the #4 contender in the world.
He would box until the Mid-1940'S beating along the way Former World Title Holder Freddie Red Cochrane, Maxie Fisher, Lou Lombardi, Tommy Speigal, Jimm Tygh, Johnny Mack and fought a draw with Mike Piskin .
He also fought and held his own against World Title Holders Tippy Larkinn, Billy White Johnny Rohrig and Billy Marquart.
Boxing Record: Billy Beauhuld