Inducted on November 1, 1981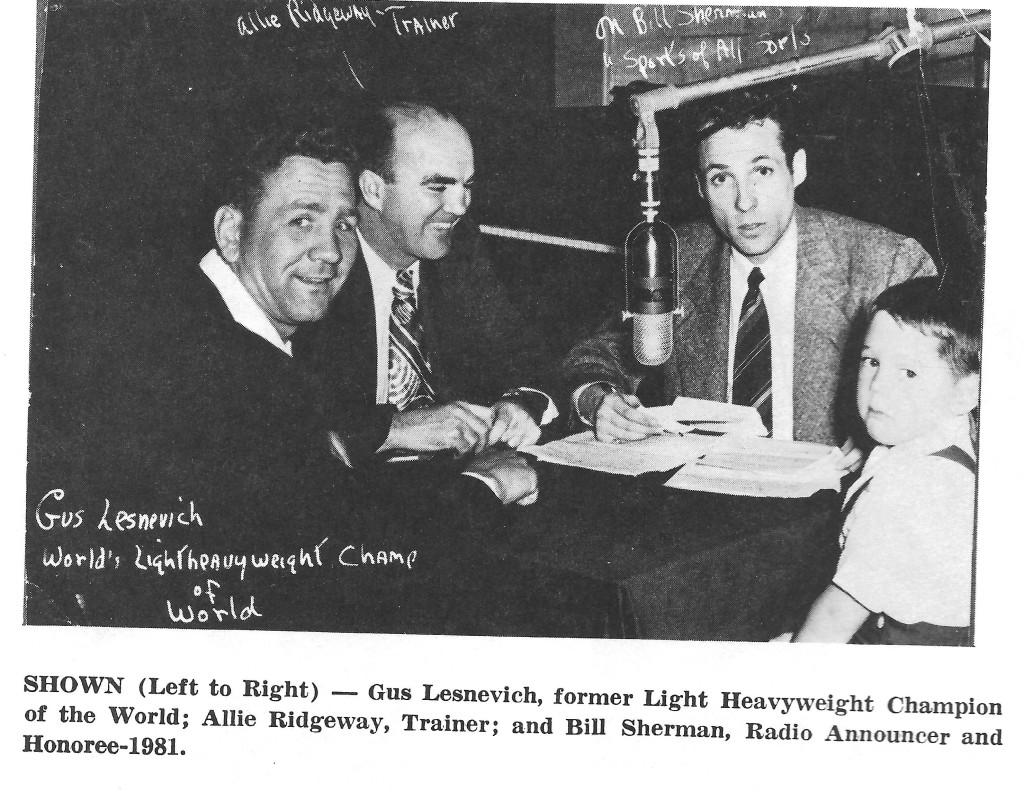 Rarely is found an opportunity that is had here tonight. An opportunity that I shall always cherish. About 35 years ago, or it could be 40, II received a phone callI. "Mario, asked the caller, this is BILL SHERMAN, will you join Roscoe Manning in an interview on our radio program Sunday?" Little did I realize that I would have the honor and pleasure of the aftermath in the performance of their Induction to the New Jersey Boxing Hall of Fame … How rare an opportunity, very, very rare.
Many of us remember his many broadcasts of the local boxing arenas … and too many of us know that he called the shots as they were directed – and not as he was directed. Bill had more knowledge of boxers than anyone in the radio field. His blow-by-blow descriptions radiating out of the Newark arenas reached and gained the enthusiasm of boxing fans throughout the East. Descriptive in every detail, melodious in his description.
Bill now resides in Natwick, Massachusetts with Charlotte, his lovely wife.
It is with profound enthusiasm that I say, for his contribution to boxing, we hereby declare Bill Sherman Inductee New Jersey Boxing Hall of Fame – 1981.
MARIO J. CENTI, President,
New Jersey Boxing Hall of Fame