Inducted on September 23, 1973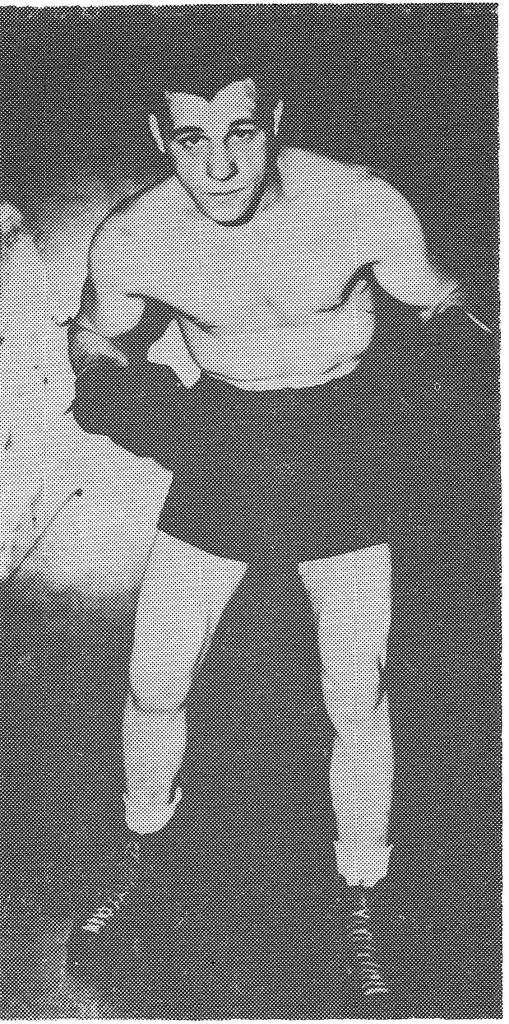 Alexander Peter Dolcemascolo was born on February 24, 1921 in Geneseo, N. Y. but was raised in the Passaic area of New Jersey.
His career started back in 1936 and lasted until 1947. He used the name "Alex Doyle" in well over 200 bouts and didn't draw the line or say "No" to any opponent his weight. He had (4) four brothers who fought. Midget Doyle was most prominent. Joey, Frankie and Phil, all of them fought under the name of Doyle as Alex did, and were managed by Jack Larkin.
He is a former New Jersey Welterweight Champion and fought 5 World Champions.
Garnering .a Diamond Belt in 1936-37. Turning Pro 'in 1938 .he ran up an amazing score by winning 61 of his 72 bouts triumphing over such lads as Tom Ccrllo, Jlmmy Pierce, Bunky Wall, Nunzio Ferrera, Pete Mancho, AI De Felice, Beau Robinson, Charlie Sabattelli, Ted Aposroli, Mickey Maker, etc. Fought on even terms with Julio Galluccia, Wally Hicks, Joe Curcio, Charlie W·illiams, Etc . Lost to such top performers as Johnny Grecco, Julie Kogan, Red Doty, Tony Janero, Red Cochrane, Maxie Berger, Harold Greene, (won & lost to J. Grecco.)
He says his 3 best opponents were Tony Janiro, Johnny Greco and Freddie "Red" Cochrane. Freddie will be inducted along with Alex tonight.
Alex is one of the 5 Fighting Doyle Brothers, they were Joey, Phil, Frankie also known as "Chico" and the late Mike (Midget) who was inducted Posthumously into the New Jersey Boxing Hall of Fame on September 12, 1971.
After hanging up the gloves Alex worked for the Passaic County Deportment of Bridges. He is married and they have a son named Alex, Jr.
Boxing Record: click