Inducted on November 1, 1981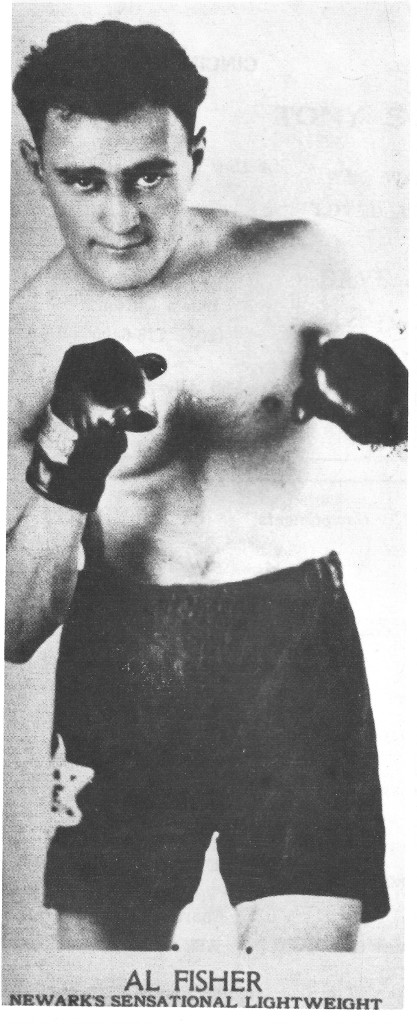 Al Fisher was a happy youngster whenever he had on a pair of boxing gloves. His motive even then was to learn the art of self-defense, self-reliance.
This motive carried with him into the depression years of the 20's … (he had to box to "bring home the groceries") then Al assumed the responsibilities of his home. He had a beautiful family, six brothers (he was the eldest) and blessed with three lovely sisters. Al was always available for their needs.
Work was very scarce in the dismal days of the 20's. However, Al was well equipped. Placing his expertise in a position to benefit his most gracious family, he distinguished himself in a boxing career that spanned a full decade; ending in the 30's.
There were more than 100 bouts attributed to his record. And a commendable record it was . . . victorious in 98 per cent of them … including the New Jersey State Lightweight Championship.
During the days of tyranny and discrimination throughout the world, Al countered by wearing the Jewish Star prominently displayed on his boxing trunks.
Yes, he was a proud man, a good man, a man of character, wisdom and integrity.
Following AI's retirement, brother Mickey carried the Fisher name forward by winning the Golden Gloves. And brother Maxie, an Honoree of the New Jersey Boxing Hall' of Fame 1975, was a National Lightweight sensation. What finer contribution to boxing has there been?
MARIO J. CENTI, President
Boxing Record – Al Fisher