Inducted on November 14, 1996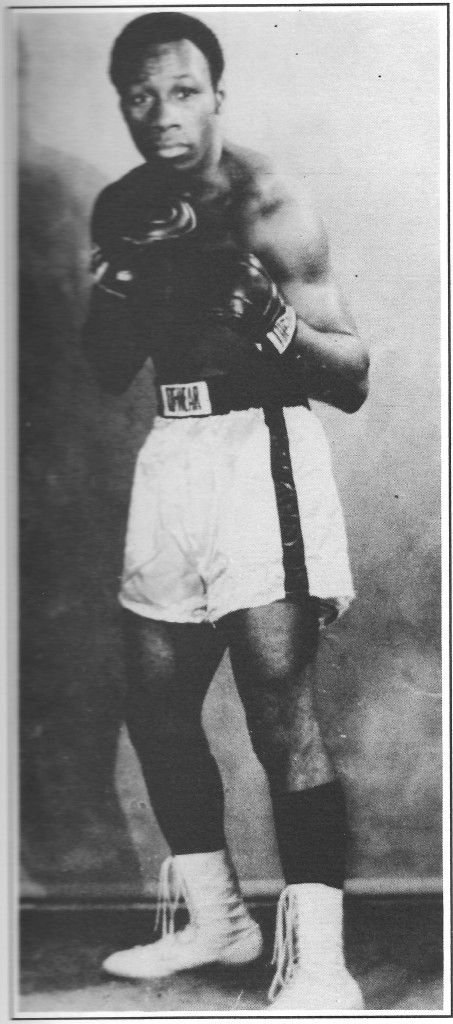 My love of the boxing sport started back in 1964 when as a young boy of 14 I became fascinated with the greatest boxer of all time, Muhammad Ali.
Ali was talented, flamboyant in his style and approach to the sport, and he was well loved by his fans and those around him. It was my strongest wish to be like him … a champion in the sport and with those close to me.
In Paterson's City Hall Annex in 1965 I began my training, with Al Moore. In 1966 still under his training I won the Golden Gloves Featherweight Novice Title and in 1967 the Golden Gloves Open Class and the State Title.
In 1967, I was sparring partner for Lloyd Marshall who at that time was a number one contender for the Lightweight Title. He imparted his keen sense and knowledge of boxing to me. In the meantime I continued to sharpen and hone my skills and fought my way to the semi-finals in the Olympic Trials losing a decision in the semi-finals to Chu Chu Malave.
Soon after, I decided to tum pro and won my first pro fight by a first round KO of jose Colon. It was then I started to train with the well known Freddie Brown. Under his skilled training I easily beat the then undefeated Golden Gloves Champion Alfredo Escalera and subsequently Chu Chu Malave who was twice the New York Golden Gloves Champion. I was on the way!
As a pro fighter I was priveledged to travel all over the world Panama, Indonesia, Puerto Rico, Italy and Africa. My credits include matches with Esteban Dejesus, Bruno Acari, jose Peterson, Saoul Mami, and Roberto Duran.
Boxing was hard work but it has been very good to me. It helped me to grow as a person to respect people and their various countries and cultures. It is very demanding both physically and mentally. I love the sport it is exciting, dramatic and challenging. It was and will always be my greatest love (except for my wife Sandy).
Boxing was my thrill. I had my ups and downs. We all have. It is a part of life. Boxing people I most admire save one strength and hope. But hometown decisions and loses will take motivation and desire to win from you. (But you move on and try harder) My Idols are Marvelous Marvin Hagler, Ruben Carter, Muhammad Ali, Fritzie Zivic, Henry Armstrong, Joe Louis, Rocky Marciano, Willie Pep, Sugar Ray Robinson, Jake LaMotta, Jack Johnson, Sam Langford, Peter Jackson, Luis Rodriguez, Ismael Laguna, Roberto Duran.
Thank you so very much for inducting me into the New jersey Hall of Fame. This to me is my championship and deeply appreciate it ALL!
Boxing Record – Doc McClendon