November 13, 1987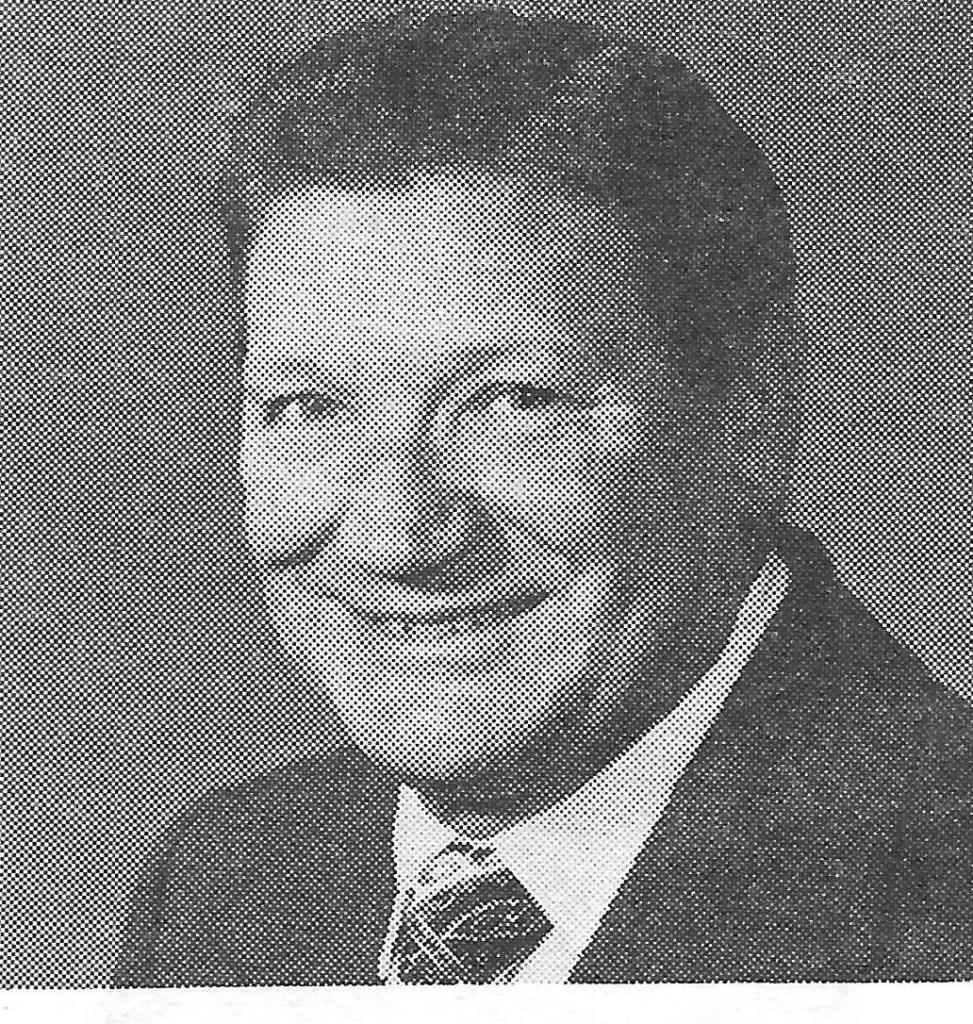 Upon his discharge from the Coast Guard in California, he stayed and worked with Harry Fine who trained and managed Ace in 1939. Having switched to training from boxing, Ace learned from Harry Fine the art of fixing cuts. Harry Fine impressed upon him the importance of performing this service for fighters.
After 4 years on the coast, he returned East. But he remained involved in boxing. Working with veteran trajner, Jimmy Santangelo, he worked with such New Jersey boxers as Fitzie Pruden, Johnny Juliano, Don McAteer, Johnny Torres and Charlie Jordan. In the 1960's, however, boxing at the local level went into a tailspin and Ace, like many others, was out of action for lengthy periods.
In the early 1970's, however, there was a resurgence of interest in boxing at the local level. One of those who spurred this resurgence was veteran promoter and manager, Lou Duva. Together with his brother, Carl, Lou began developing local talent in New Jersey. At this time, Ace joined his friends, Lou and Carl, who were managing and promoting local boxers and renewed his career as a trainer and cut man.
As the 1970's turned into the 1980's, Lou Duva had become one of the most active managers in boxing and Ace has been part of the Duva team traveling regularly all over the country and the world as Duva's cut man. During his periods at home, however, Ace joined with his long time friend, Art Cavaliere, and several others in operating' a well known boxing gym in West Paterson.
He has been privileged to work with many world champions such as Rocky Lockridge, Johnny Bumphus, Livingston Bramble, Sean O'Grady, Davey Moore, Mike McCollum, Ayub Kulule, Evander Holyfield, and Mark Breland. Perhaps his most memorable experience was the lightweight championship bout in April 1981 bet,veen Hilmer Kenty and Sean O'Grady, where O'Grady suffered a serious cllt in the third round. Working calmly to repair the cut, Ace kept Sean in the fight allowing him to win the title via a 15 round decision. It is a day that Ace remembers for another reason as well. His son, Jim, was the ring announcer for the' Kenty-O'Grady fight and it is believed that this is the only time a father and son worked in a championship bout as cornerman and announcer.
Many times Ace was called out of a dressing room to stop a cut sustained by fighters. As the years have rolled by, Ace Marotta has continued to work as a cut man in the sport that he loves, namely boxing.
Today, he is considered one of the best cut men in the world. Still a part of the Duva team, he feels privileged to have worked with some of the greatest fighters of this era. He has hopes for the Duva stable of fighters which includes champions Mark Breland, Mike McCollum and Evander Holyfield as well as top contenders, Vinnie Pazienza, Tyrell Biggs, Frankie Warren, Parnell Whittaker, and Meldrick Taylor.
Ace remains concerned for the safety of all who step into the boxing ring. "Win or lose they put the most important thing the have on the line: their bodies," says the quiet cut man. "If one of our fighters sustains a cut, it's up to me to do my very best to stop the bleeding so he can con- tinue in the fight and reach his golal. "To each and every one, I give my very best," he says.
Ace resides in Totowa, New Jersey with his wife, Ida, and their son, James, an attorney who practices law in Totowa.