The 44th Annual New Jersey Boxing Hall of Fame Induction & Award Ceremonies on Thursday, November 14th at The Venetian in Garfield, New Jersey, was a Huge Success!
They had well over 500 people in attendance and everyone went home with a smile on their faces.
Mike Tyson, Bernard Hopkins, Ray Mercer, Chuck Wepner, Larry Hazzard, Harold Lederman were among thos who attended. Tyson must have signed autographs with everyone and he also took pictures with anyone who wanted too, including most the the honorees and the young New Jersey Diamond Glove Champions.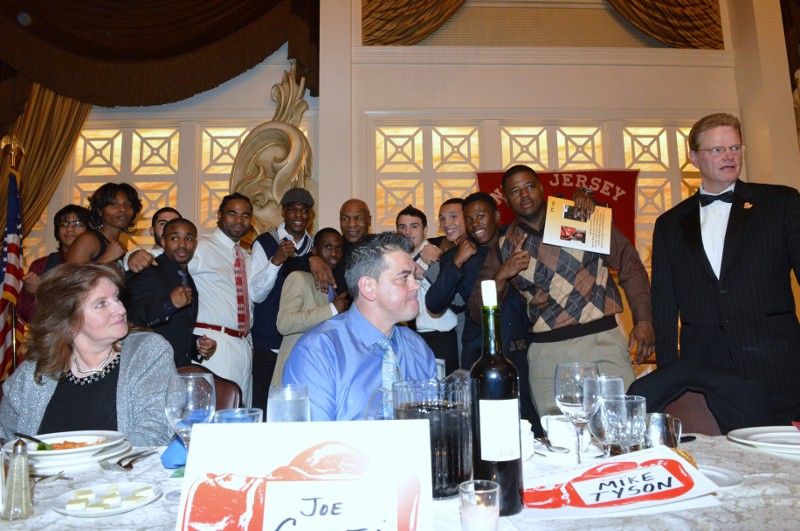 Here's a picture of all our 2013 New Jersey Diamond Glove Champions with Mike Tyson at the New Jersey Boxing Hall of Fame Induction and Award Ceremonies in Garfield. From the left Jahbril Jaurengui, Jonathan Serrano, Willie Harvey James Jr., Akheim Nurse, Kenyon Sessoms, Mike Tyson, Rocco Salimbene, Hakim Bryant and Tayvon Fish.
The following pictures were taken by Stan Janousek  (professional fight name Stanley Yanachek)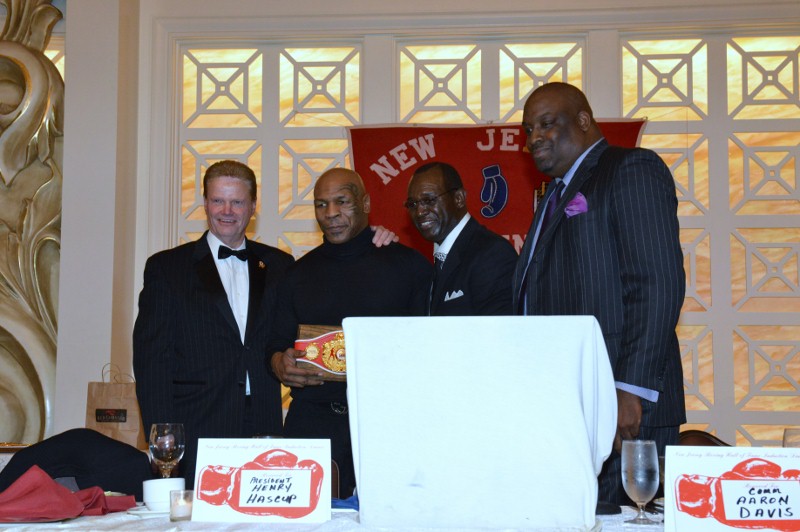 Mike Tyson being Inducted by Larry Hazzard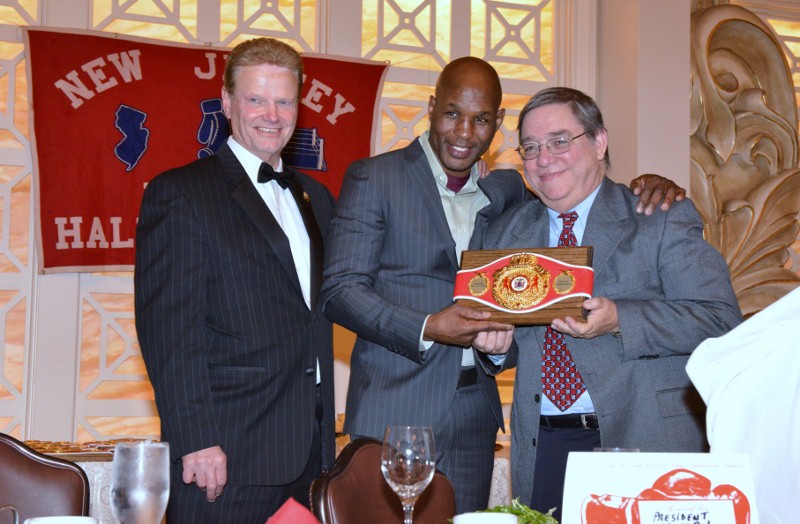 Bernard Fernandez being Inducted by Bernard Hopkins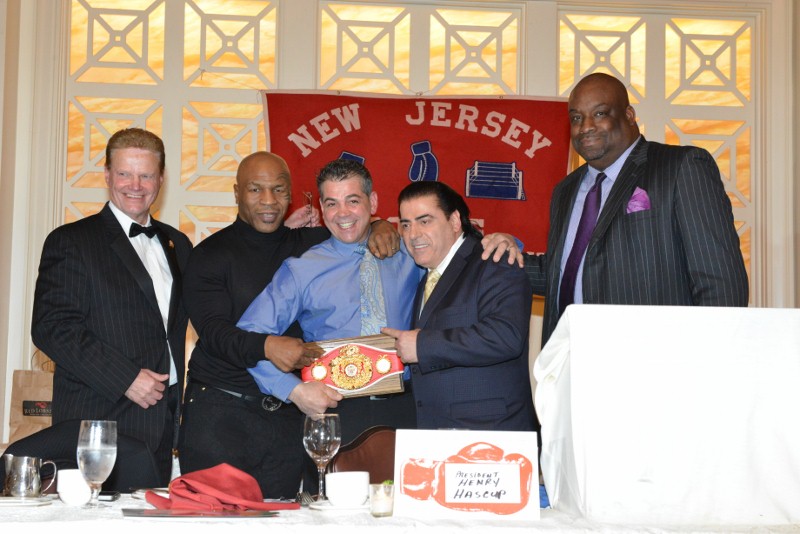 Joe Gatti being Inducted by Mario Costa and Mike Tyson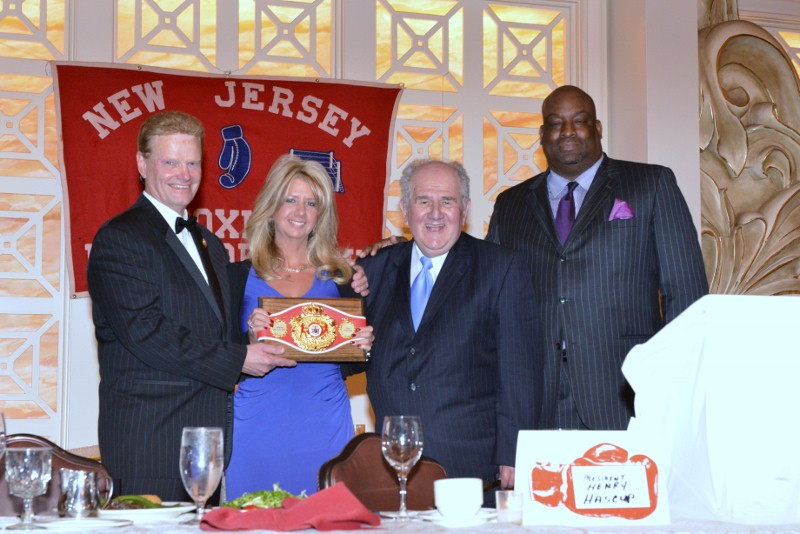 Julie Lederman being Inducted by her father Harold.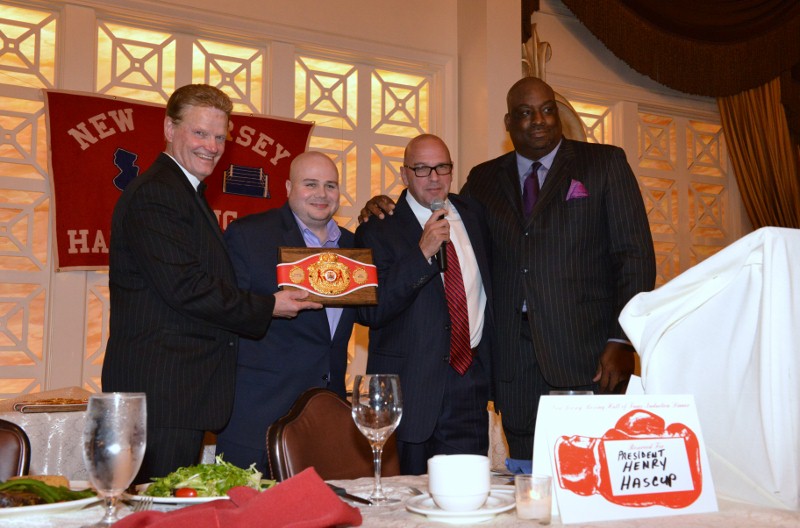 Carl Moretti being Inducted by Keith Idec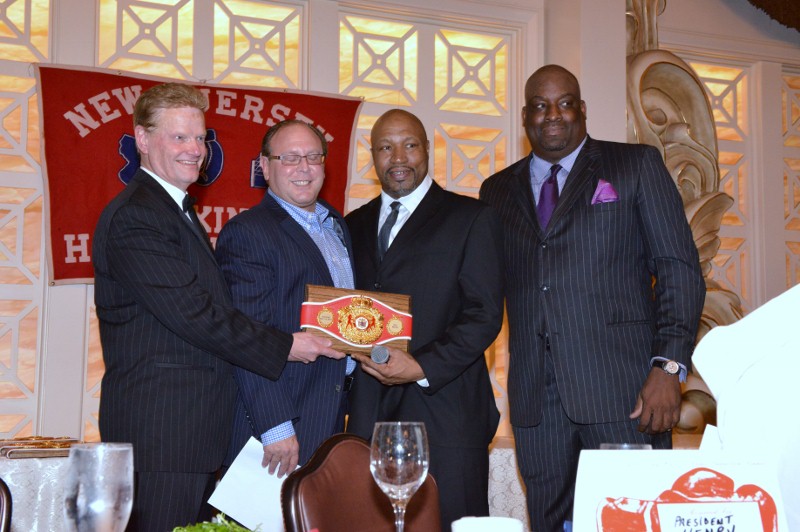 Ray Mercer being Inducted by Peter Ziering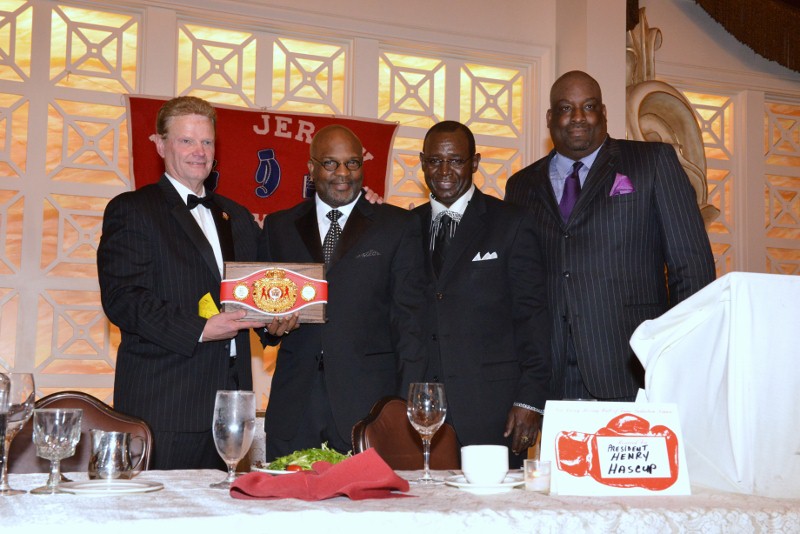 Poochie Hill was presented the award of Man of the Year by Larry Hazzard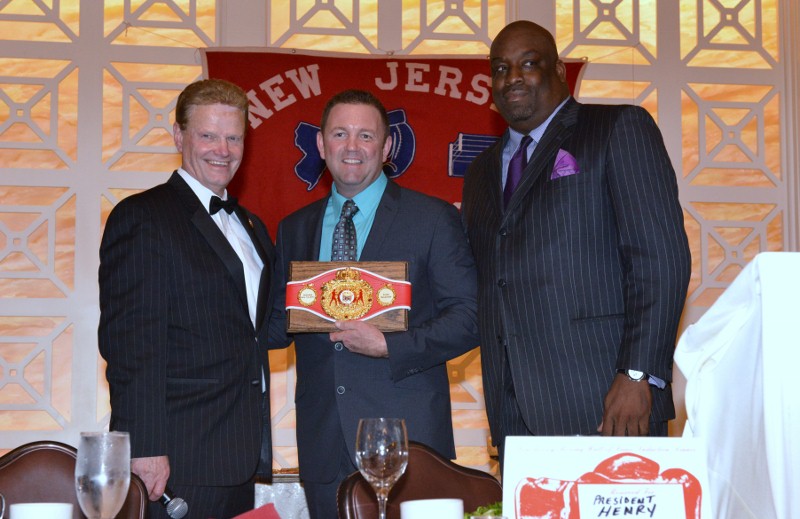 Frank Savannah being Inducted by NJBHOF President Henry Hascup & State Commissioner Aaron Davis.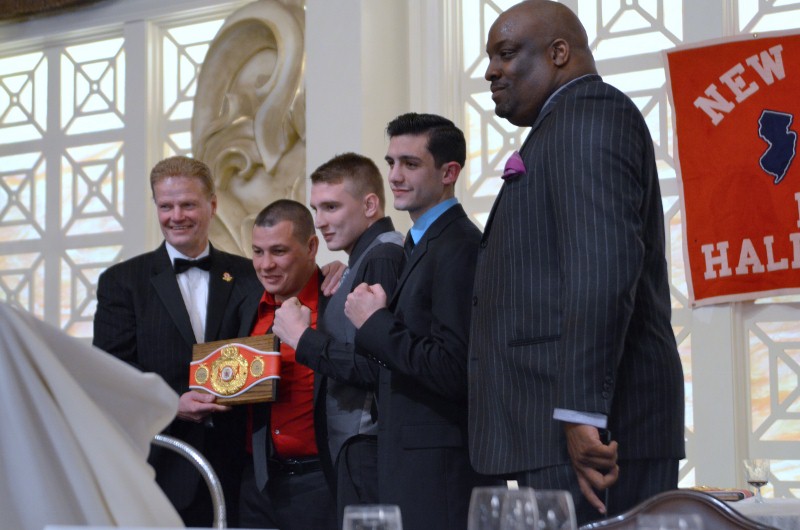 Sal Lopez being Inducted by Ron Marvo and Sal Jr.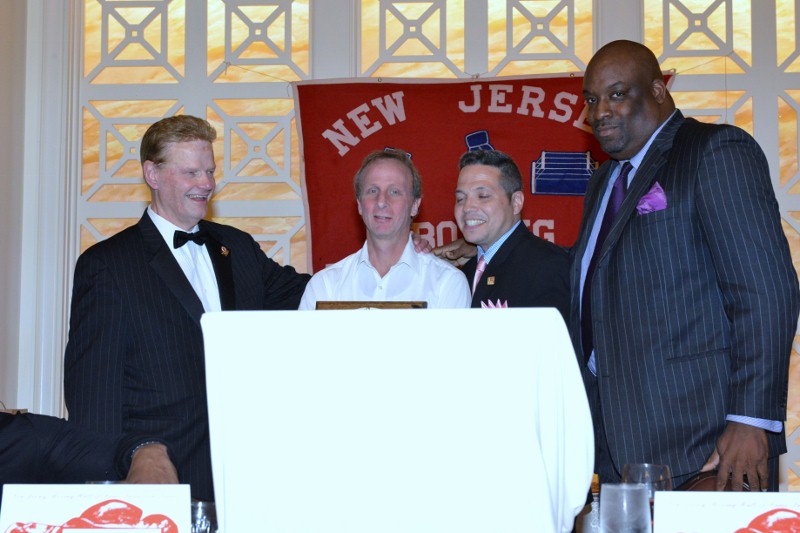 Amateur Official of the year Barry Hyman with the Chief of Officials Richie Perez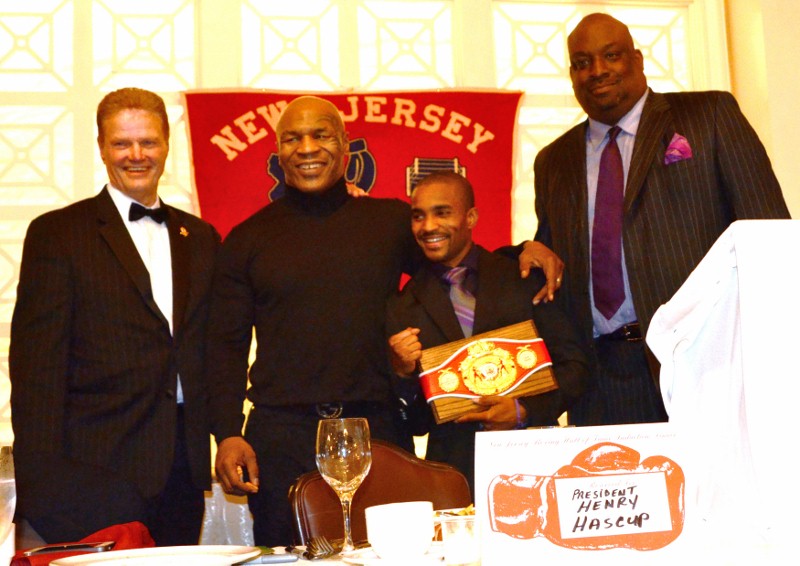 2 time Amateur Boxer of the Year and Multi-Time National Champion Leroy Davila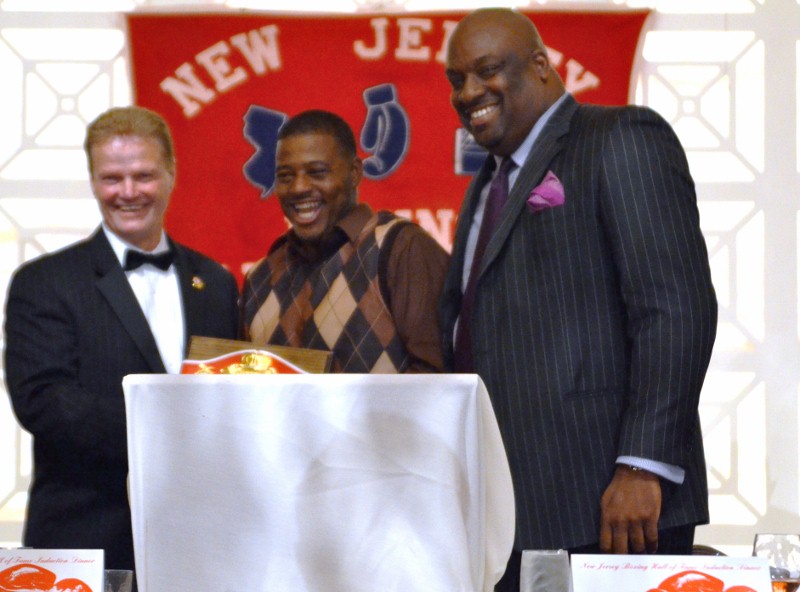 Amateur Boxer of the Year Michael Hilton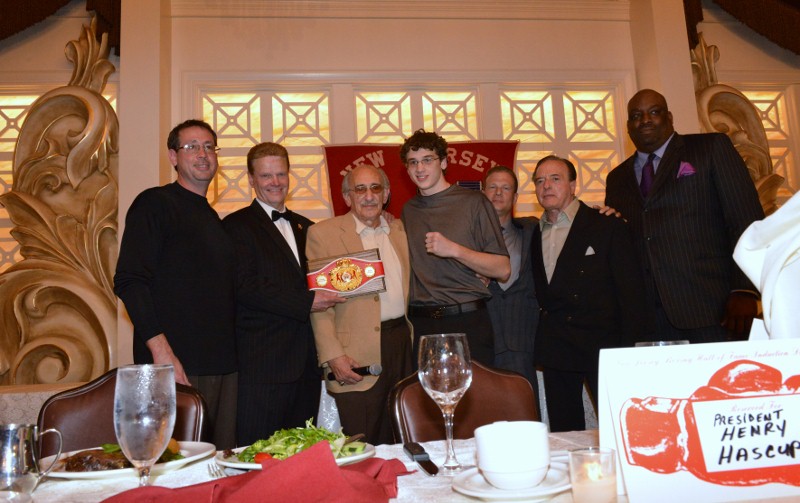 Family and friends of Gabe LaConte who could not attend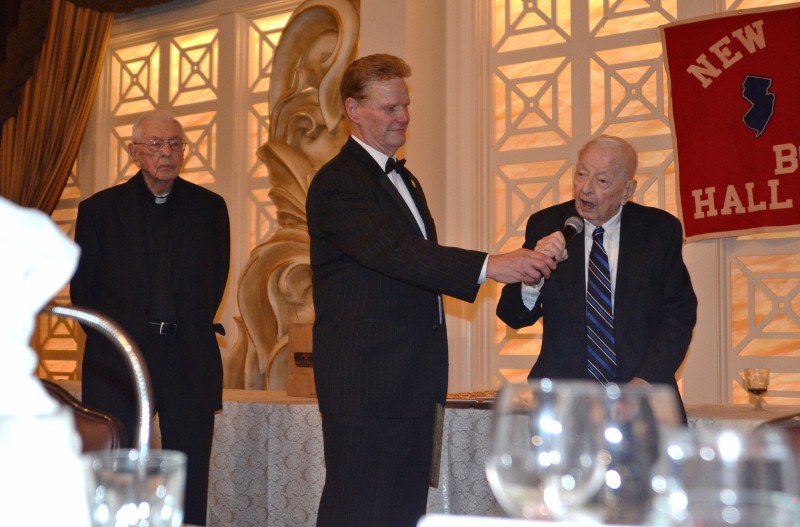 The 2 sons of J. Harry Ertle, who refereed the 1st million dollar gate back in 1921 accepting the award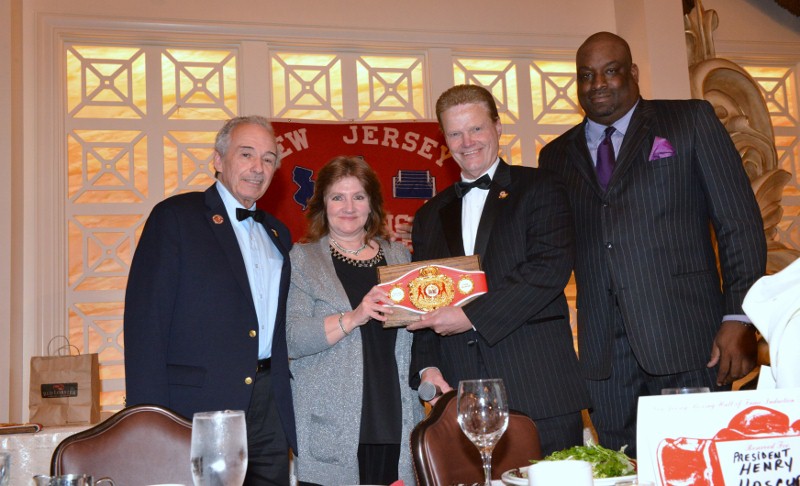 The 2 sons of J. Harry Ertle, who refereed the 1st million dollar gate back in 1921 accepting the award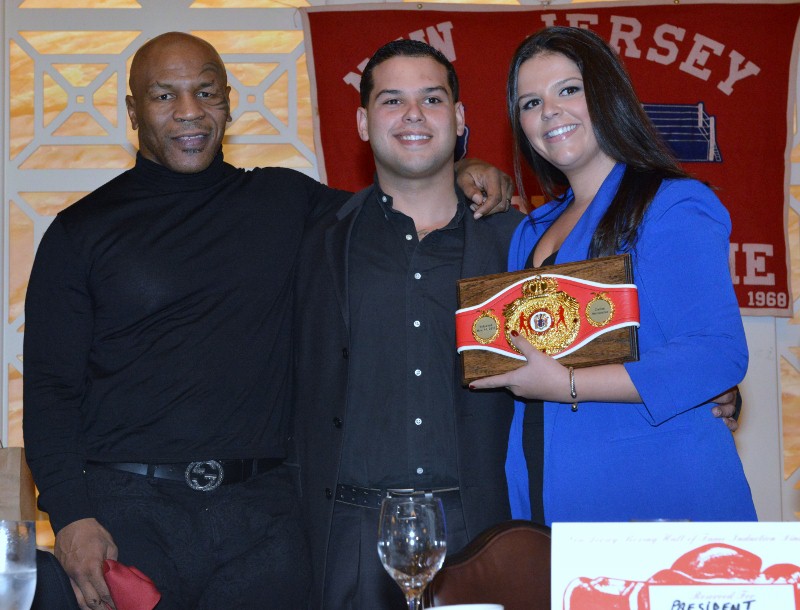 Family of Carlos Hernandez with Mike Tyson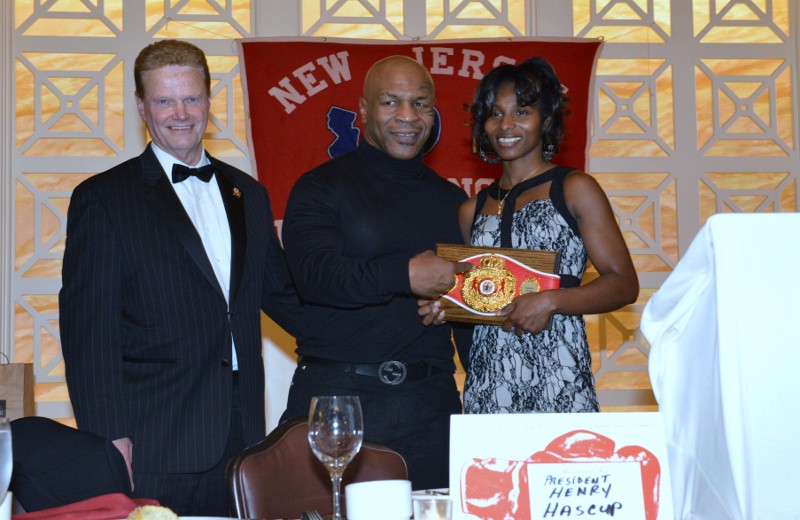 Amateur Boxer of the Year and National Golden Glove Champion Ayesha Green with Mike Tyson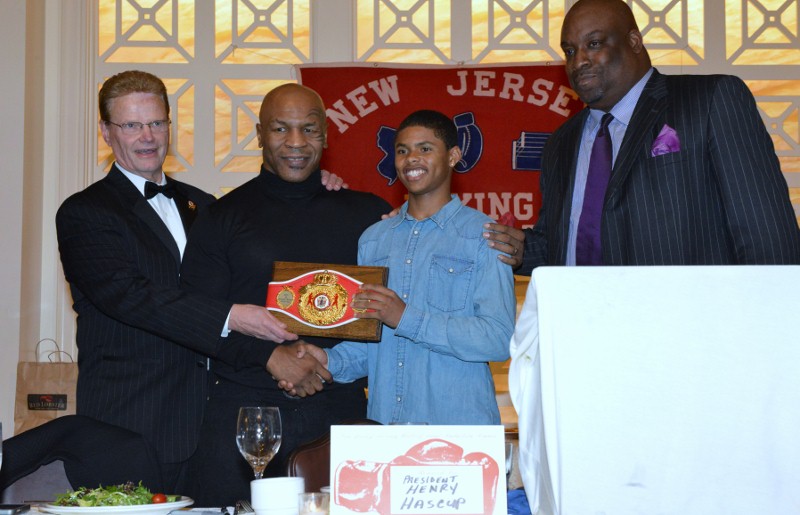 World Junior Olympic Champion, Shakur Stevenson with Mike Tyson